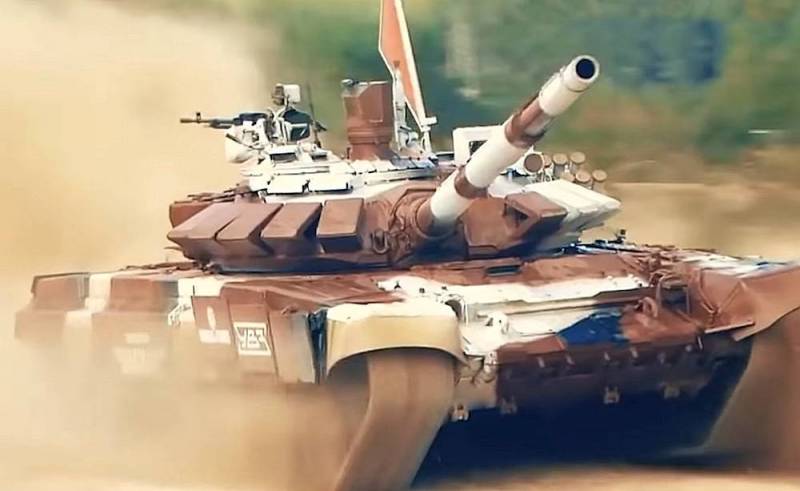 Recently, many experts have spoken out about the prospects for tank building and the future of heavy tracked vehicles. On September 16, Russian military expert, reserve colonel, editor-in-chief of Arsenal of the Fatherland magazine Viktor Murakhovsky drew attention to this in his Telegram channel and commented on the situation.
The expert noted that he had become acquainted with a large number of different views. But all this is a heap of forecasts and assumptions about hybrid power plants, electromagnetic guns, controlled hydropneumatic suspension, "multi-layer" protection and others
technological
innovations come down to the period after 2040.
However, the expert was interested in the question of today's battlefield. How exactly do 1946 tanks differ from modern MBTs? In his opinion, there are only two main changes that relate to defense systems: dynamic defense (DZ) and complexes
active
protection (KAZ). He didn't mention the automatic loader.
According to his observations, remote sensing has now begun to actively
staff
even tanks that were not originally designed for this. For example, the APU steel
set
First-generation Soviet-style remote control for the German Leopard 2A4 main battle tanks. This directly indicates that there is a benefit, even from any kind of remote sensing. At the same time, Russia has developed the fourth generation remote sensing system "Malachite", but the Russian Armed Forces are still massively using the third generation remote sensing system "Relikt".
KAZ has been known for a long time; in 1983, the Drozd KAZ was serially installed on T-55AD tanks (in the USSR Armed Forces - Ed.). After that, "Drozd-2", "Arena", "Afganit" appeared. What's interesting is that not a single KAZ version is installed on our tanks (in the RF Armed Forces - Ed.) It would seem that these are ideal conditions for testing the most modern KAZ in real combat. Tanks are used alone, in the absence of interaction with infantry, and friendly troops do not fire at them. But no, apparently there is no one to give the command
– he summed up, making it clear that the ongoing Russian air defense system on Ukrainian territory could be a good testing ground for technology.
We remind you that before this Murakhovsky
clarified
existing problems and features of the latest generation weapons systems.