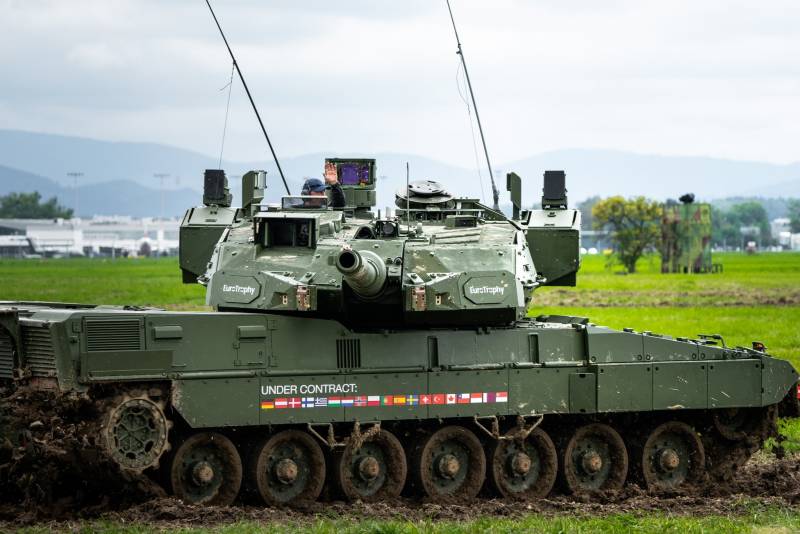 European defense companies announced measures for increased tank protection
equipment
. Thus, the EuroTrophy joint venture with the participation of the German companies General Dynamics European Land Systems and Krauss-Maffei Wegmann, as well as the French Nexter Defense Systems and the Israeli Rafael will produce the TROPHY active protection system (KAZ).
According to Rafael, KAZ is currently the most successful protection system used in the Leopard 2 (A7A1, and now A8), M1 Abrams and Merkava IV tanks.
The German defense department has entered into an agreement with EuroTrophy and KMW for the supply of 123 Leopard 2A8s. At the same time, the Norwegian Defense Materials Agency has placed an order for the supply of 53 Leopard 2A8 tanks equipped with the TROPHY system.
In addition, the UK Ministry of Defense signed an agreement with Rafael to equip Challenger 3 tanks with the TROPHY complex. The contract amount is about 24 million euros (20 million pounds sterling).
According to Rafael, the defense system installed on the British tank successfully intercepted 90 percent of the weapons.
KAZ was first used on the battlefield in 2011. The operating time of the system is about 1 million hours, during which (KAZ) TROPHY is capable of intercepting 5400 weapons. Serial production of the active protection complex exceeded 2 thousand systems.