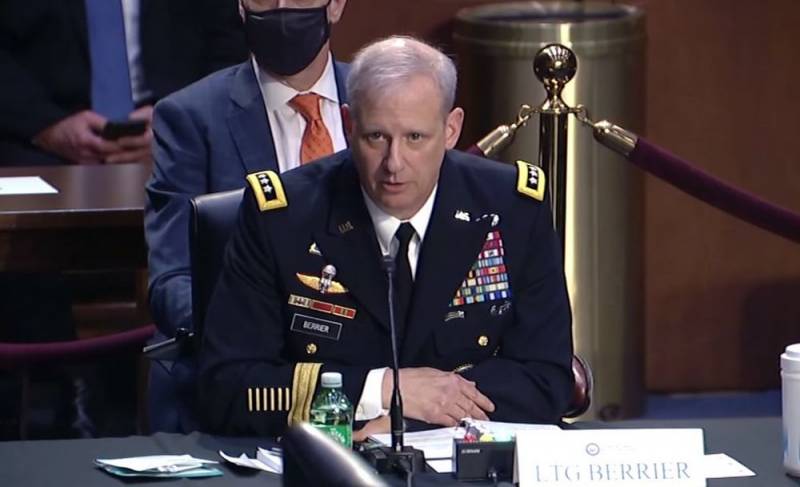 Washington likes to talk about the Kremlin's next steps. This time, the assumptions (forecasts) of the Americans relate to a Russian special operation on Ukrainian territory.
At a conference on intelligence and national security, Pentagon Director of Intelligence Lieutenant General Scott Berrier said that he expects Russia to change the format of the SVO in Ukraine.
Now we have come to a point where I think Putin will have to rethink the goals of his operation.
- said the military intelligence officer.
Berrier is sure that the Russian leader will no longer be able to implement in Ukraine what he originally conceived and intended to do. In his opinion, the unwillingness of Russian President Vladimir Putin to fully mobilize the RF Armed Forces in order to attract as many personnel as possible to conduct the NMD was a critical moment. As a result, he sent a limited contingent to Ukrainian territory, but this was not enough.
He comes to the point of making a decision. What that decision will be, we do not know. But it largely depends on how long this conflict will last.
Berrier pointed out.
At the mentioned event, the question was also raised "about the possible use by Moscow of weapons of mass destruction against Kyiv", if the Armed Forces of Ukraine will push the RF Armed Forces on the front line. CIA Deputy Director David Cohen responded to the concerns expressed.
I don't think we should underestimate Putin's commitment to his original agenda of controlling Ukraine. I don't think we have reason to believe he's moved on from that.
Cohen said.
At the same time, Cohen believes that the United States should not underestimate Putin's "risk appetite", recalling that at the beginning of the NWO, the master of the Kremlin and Russian officials repeatedly hinted at Russia's huge nuclear potential and large-scale retaliatory measures, warning NATO not to interfere in what is happening in Ukraine. . Moscow even announced an increase in the combat readiness of its strategic nuclear forces.
At the same time, we have not seen concrete evidence of planning the use of weapons of mass destruction
Cohen acknowledged.
Note that a similar question about the use of WMD
asked
and US President Joe Biden. Recently, this topic
has become
extremely popular in the West. And
they say
Russian experts and functionaries also spoke about changing the format of the SVO.