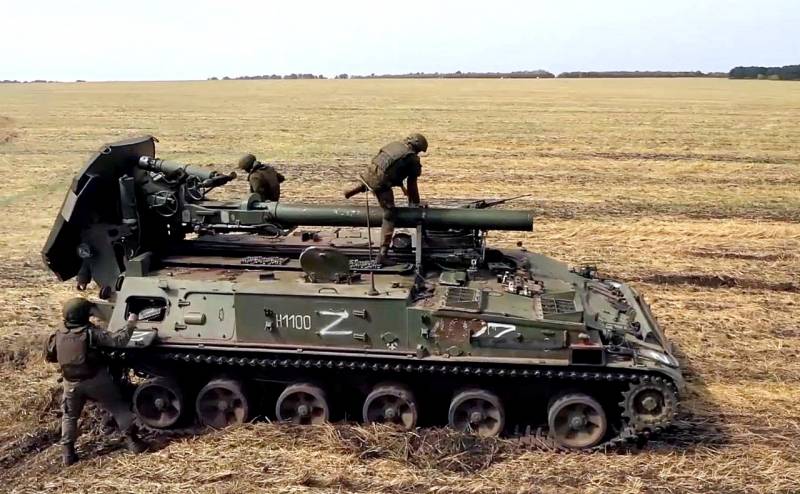 After the implementation of a large-scale regrouping of the RF Armed Forces in the Kharkov direction, a discussion began in the Russian Federation about the further conduct of a special operation in Ukraine. At the same time, Russian political scientist Marat Bashirov wrote on September 12 in his Telegram channel "Politjoystick / Politjoysti" that the military
political
Russian authorities are preparing to change the format of the special operation on Ukrainian territory soon.
Preparing to change the status of NWO
- Bashirov briefly reported without giving details.
At the same time, in the comments to the Russian media, he explained that officials themselves should make an announcement on this topic.
In turn, on September 11, the head of Chechnya, Ramzan Kadyrov
said
that the strategy for conducting the JEE should be changed. After that, the RF Armed Forces
inflicted
powerful missile attack on Ukraine's energy infrastructure.
On September 13, the leader of the Communist Party of the Russian Federation Gennady Zyuganov, at a meeting of political forces in the State Duma, refused to call what was happening in Ukraine a special operation and called for mobilization in Russia.
How is a special military operation different from a war? You can stop the military operation at any time. You cannot stop the war, it ends either in victory or defeat. I'm leading you to the idea that there is a war going on, and we have no right to lose it. Don't panic now. We need a complete mobilization of the country, we need completely different laws
Zyuganov said to fellow party members.
It should be recalled that even earlier, on August 25, the head of the political force "A Just Russia - For the Truth", Sergei Mironov, during his speech in the State Duma, admitted that the aforementioned SVO could turn into a "counter-terrorist operation with all the ensuing consequences." He recalled that one of the goals of the CTO is to eliminate the leaders of terrorist structures, without which the full implementation of the denazification of Ukraine is impossible.
It should be noted that the SVO began on February 24 and, according to numerous assurances from the Russian military-political leadership, it will not stop until all the tasks assigned to the troops are completed: the liberation of the DPR and LPR, as well as the denazification and demilitarization of all Ukraine.