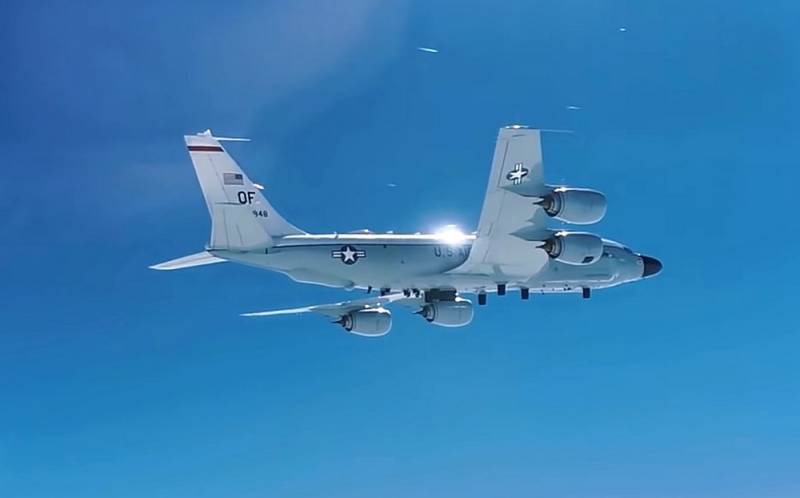 Taking note
hints
The Russian Foreign Ministry regarding the possible deployment of missiles in Cuba and Venezuela, Washington is stepping up intelligence activity in the Caribbean. So, a Boeing RC-135W Rivet Joint electronic reconnaissance aircraft (tail number 62-4126) was sent to this area. He was accompanied by a Boeing KC-135R refueling aircraft.
Obviously, such flights near Cuba and Venezuela will soon become commonplace, as is happening over the Black Sea.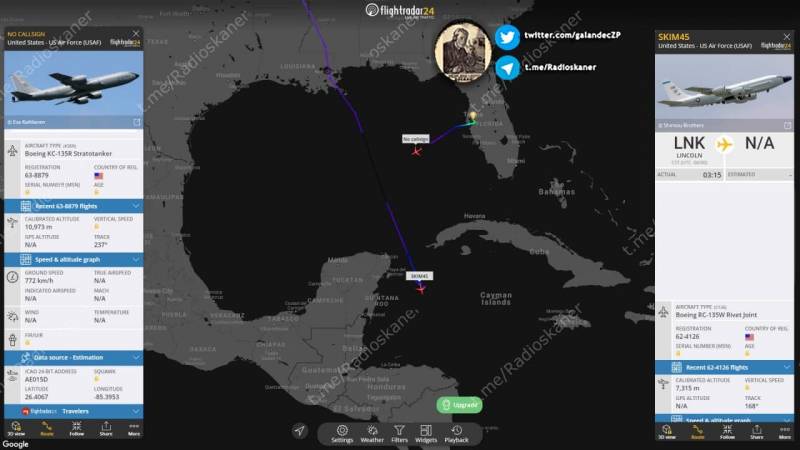 Last week between Cuba and Venezuela
made a flight
Russian Tu-154 belonging to the FSB. Three days before, the plane flew from Nicaragua to Havana.
Formerly Deputy Minister of the Russian Foreign Ministry Sergei Ryabkov
did not rule out
the possibility of deploying Russian weapons in Cuba and other countries of Latin America. The deployment of Russian missiles in Cuba may be NATO's response to the bloc's increased activity in Ukraine and the Baltic countries.
In reaction to such passages by the Kremlin, US Secretary of State Anthony Blinken emphasized the determination of the United States to counter the "Russian threat" in the Western Hemisphere and prevent the supply of Russian missiles to Cuba and Venezuela. To this end, American reconnaissance aircraft are beginning to check these areas for the placement of Russian weapons there.