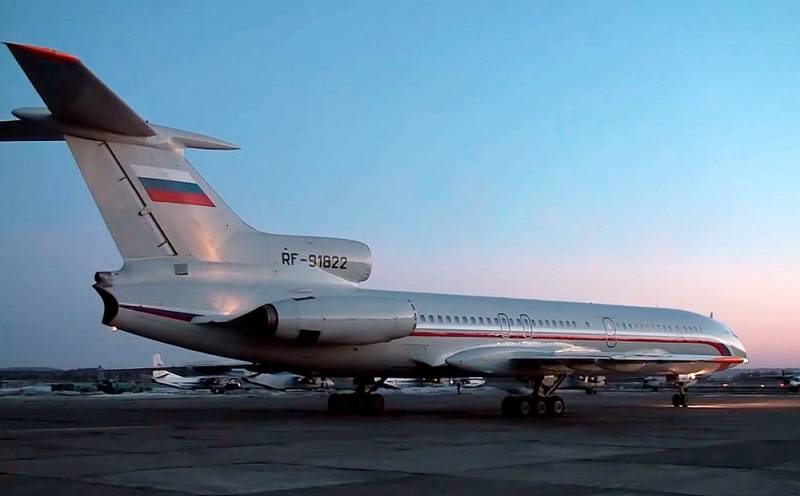 Currently, the Tu-154 liner (tail number 85019), owned by the Russian FSB (according to other sources, it is under the jurisdiction of the SLO - the Special Flight Detachment of Russia, transporting Russian officials), is flying from Havana (Cuba) to Caracas (Venezuela) .
Prior to that, on January 11, this aircraft flew from Nicaragua to Havana.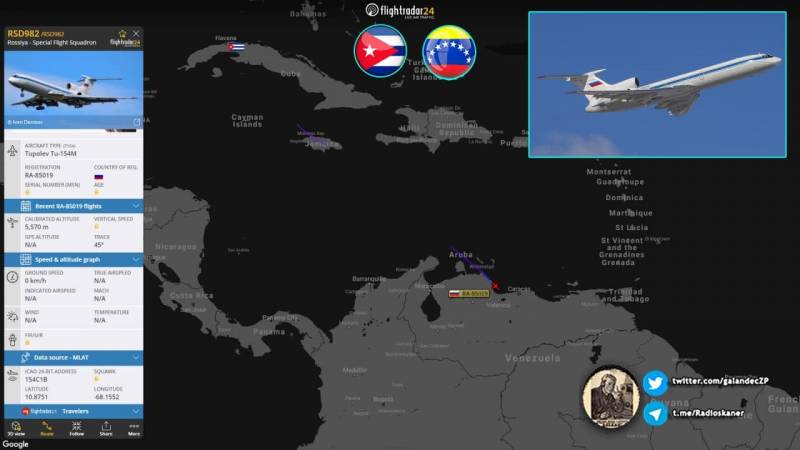 This event is especially noteworthy in light of the recent words of Deputy Foreign Minister of Russia Sergei Ryabkov that he
does not exclude
the emergence of Russian missile weapons in Cuba and other countries of Latin America.
The Russian Foreign Ministry refused to rule out the appearance of missiles near US territory in response to NATO ignoring Moscow's views on the expansion of the Western bloc at the expense of Ukraine and Georgia. In this case, the alliance will cross the "red lines" that Vladimir Putin spoke about earlier, to which a very tough response from the Kremlin may follow.
In the West, Ukraine and Georgia are considered quite likely to join the North Atlantic Alliance in the future. According to Russian Deputy Foreign Minister Alexander Grushko, such a possibility carries great risks for European security, and Moscow will resist this.
Meanwhile, Washington is extremely painful
reacted
only to mention the deployment of Russian missiles in the Western Hemisphere. According to US presidential adviser Jake Sullivan, the United States in this case will "resolutely deal with" this problem.