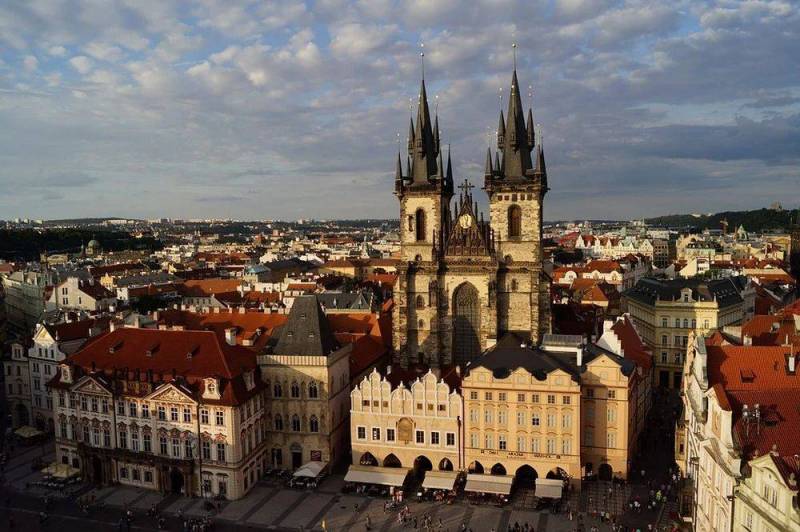 The Czech ambassador to Moscow Vitezslav Pivonka wants to get an explanation from the Russian foreign ministry of how the inclusion of the Czech Republic in the list of Russia's enemies will affect the work of his country's representative offices in the Russian Federation. His words are quoted on May 15, 2021 by the Czech Internet publication iROZHLAS.
Pivonka believes that Moscow should explain to Prague "what this (getting into the specified list - ed.) Will mean in the future for the practical work of the embassy and consulates general" of the Czech Republic in the Russian Federation.
We will wait for the Russian reaction
- he explained, commenting on what was happening.
The diplomat said that the Czech Embassy in Moscow should dismiss 90 hired Russians by the end of May, leaving only 19 local workers in the diplomatic mission.
In fact, Prague said to Moscow - "we demand an explanation." The Czechs pretended to be a diplomatic scandal and
accusations
Before that, there had never been any before Russia about the seven-year-old explosions at the ammunition depots in the village of Vrbetice.
It should be noted that on May 14, the Russian government approved the list of countries unfriendly to Russia. So far, there are two states on the list - the Czech Republic and the United States. The document also explains that the Czech Republic can hire no more than 19 Russians and third-country nationals to work at its embassy in Moscow, and the United States - none.
We remind you that the Czech Republic and the USA are the main
lobbyists
diplomatic pressure on the Russian Federation. This is the reason for their finding in the above list. Note that readers of the French newspaper Le Figaro are generally positive
appreciated
actions of Russia.