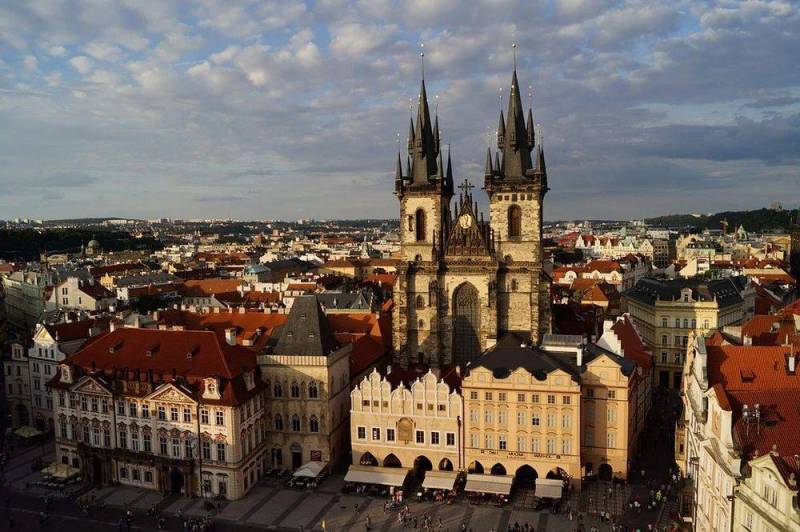 The head of the Czech government, Andrei Babis, called on the EU states to support his country in the "conflict with Russia" because of the explosions of ammunition depots in the village of Vrbetice seven years ago. As a symbol of European solidarity, he suggested that each EU country should send at least one Russian diplomat to their homeland. He stated this on May 7, 2021 at the EU social summit in the city of Porto (Portugal).
We must always take this to mean that when one of the member states is attacked, it is, in fact, an attack on all
- declared the prime minister.
Babis hopes that the reaction of other EU countries to his initiative will be known by the next summit in May, when there will be a "broad discussion" about relations with Moscow. He clarified that during this summit, which is informal, there was a "long discussion" about what happened in 2014. French President Emmanuel Macron and German Chancellor Angela Merkel spoke at the event, but no documents were adopted following the results.
All this indicates that the Czech authorities are not appeasing and will initiate other unfriendly steps towards Russia. We remind you that on April 17, Prague expelled 18 Russian diplomats due to suspicions of the involvement of Russian special services in the explosions in 2014. In response, Moscow expelled 20 Czech diplomats. After that, the European Parliament called on to expel the Russian diplomats. At that time, Slovakia, Estonia, Lithuania, Latvia, Poland, Bulgaria and Romania expressed their support for the Czech Republic.