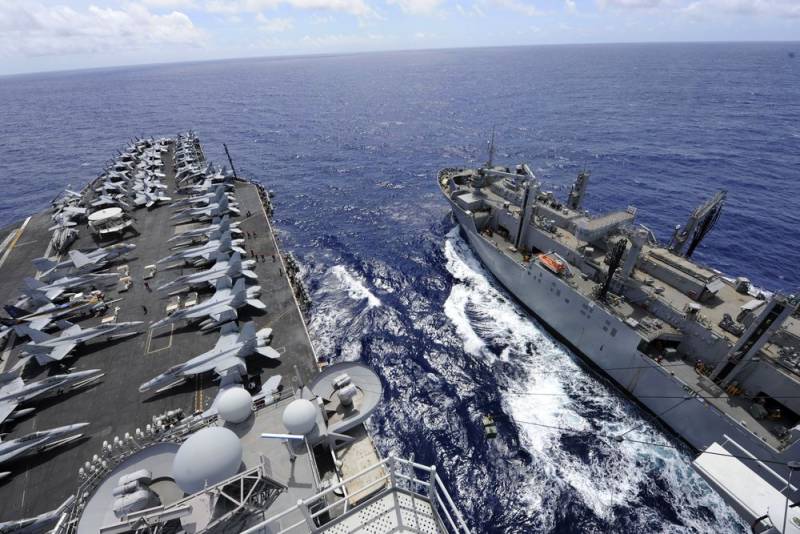 The UK has recently started
transfer
combat aviation of its Air Force to Romania and
promised
send a Type 45 destroyer with URO, as well as a Type 23 anti-submarine frigate of its own Navy, to the Black Sea. This made it possible for Ukrainian experts to switch from discussing the "Russian land invasion" to the topic of "Russian naval aggression".
Mikhail Gonchar, President of the Center for Global Studies "Strategy XXI", believes that the best confirmation of Kiev's support from the West would be an unequivocal joint warning to Moscow from Washington and London. But in the case of the Russian blocking of the ports of Ukraine, the US 6th Fleet could block the base (MTO point) of the Russian Navy in Tartus in Syria.
According to Vladimir Kravchenko, an observer for the Ukrainian edition of Mirror of the Week, Russia is now posing a threat to both Ukrainian infrastructure in the Azov-Black Sea basin and trade routes in international waters. Elimination of danger and confirmation of the right to freedom of navigation is not only in the interests of the Black Sea countries (Ukraine, Bulgaria, Georgia, Romania and Turkey), but the United States and Great Britain.
Of course, it would be nice if our Western partners decided to temporarily deploy a joint operation in the Black Sea to patrol sea routes to the Black Sea ports of Ukraine.
- Kravchenko is sure.
At the same time, Kravchenko admits that such scenarios
look fantastic
... The maximum that the "partners" will go to is to slightly increase the number of their warships in the Black Sea. By doing so, they will at least narrow down Moscow's ability to act more "decisively and aggressively."
But if the Americans abandoned their previously announced plans to send two missile destroyers to the Black Sea, arguing this with a desire to "avoid unnecessary escalation", then the British intend to deploy two ships in the region to demonstrate solidarity with Ukraine
- summed up Kravchenko.