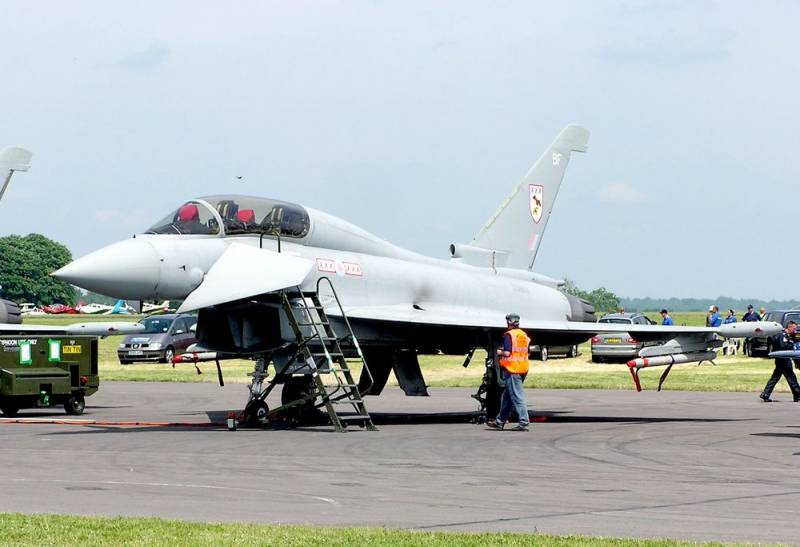 Six multi-role fighters Eurofighter Typhoon of the British Air Force will be sent to Romania to contain "Russian aggression" against Ukraine and ensure security in the Black Sea, writes the British newspaper Daily Mail on April 13, 2021.
The British Ministry of Defense has confirmed the information that the transfer and deployment of the mentioned combat aircraft of the Royal Air Force (RAF) in the indicated country in the Balkans will take place this week. The department clarified that the fighters will be supported by the 85th wing of expeditionary logistics (logistics support). His place of permanent deployment is Wittering Air Force Base in Peterborough (Cambridgeshire in eastern England).
The British military insists that redeployment is routine. However, attention is drawn to the fact that NATO had previously expressed concern about the situation on the Russian-Ukrainian border, where "tens of thousands of Putin's soldiers" were found, marking the situation as "one step away from war."
The presence of British Typhoons in Romania is considered part of the Alliance's annual mission to protect the airspace of this country in the framework of Operation Biloxi (which has been going on for five years already). It is also expected to send up to 100 British infantry to Ukraine to participate in joint exercises with the Armed Forces of Ukraine this summer, summed up the media from the UK.
Note that over the past several years, NATO air police have been on duty at the airfield of the 57th Mihail Kogalniceanu airbase in Romania (Constanta county). Usually there are 4 aircraft of one of the Alliance countries, rotation occurs every four months. However, we do not know whether this particular object and this operation were meant in this case.