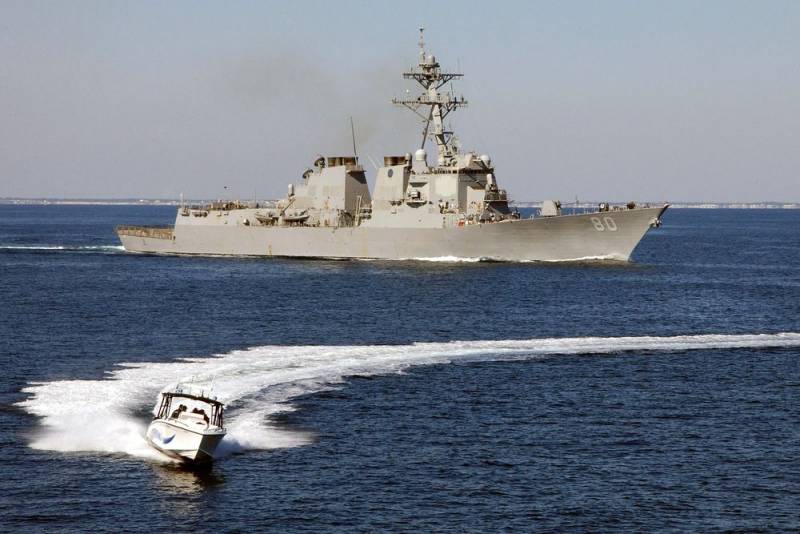 On April 14-15, 2021, two USS Donald Cook ("Donald Cook" - DDG 75) and USS Roosevelt ("Roosevelt" - DDG 80) destroyers of the "Arleigh Burke" type were going to enter the Black Sea and stay in it. waters until May 4-5 for the moral support of Kiev, opposing the "aggressive" Moscow. The Americans notified the Turkish Foreign Ministry about the "visit" of their warships on April 9, but unexpectedly refused.
It should be noted that on April 14, Washington informed Ankara about the cancellation of the aforementioned passage of a group of ships through the Bosphorus and the Dardanelles. About it
RIA News
a source in the Turkish Foreign Ministry said. According to him, the American side did not explain the reason for the decision.
Before that, the United States very militantly demonstrated its support for Ukraine, against the background of the aggravation of the situation in Donbass and the growth of tension on the Russian-Ukrainian border. Therefore, many began to wonder what was behind the refusal of the Americans to send destroyers to the Black Sea. There can be many reasons, but two of them are most likely.
The first is US President Joe Biden recently
called
Russian colleague Vladimir Putin and offered to hold a personal meeting. Moscow and Washington do have a lot to discuss, so Biden made a gesture of goodwill and withdrew the ships. Ukrainian "patriots" have already called Biden's call "zrada", so one can only imagine what epithets will be awarded to the deployment of the US Navy.
Second, the United States wants to stay away from a possible armed conflict. The Americans do not object to a real war between Ukraine and Russia, but they themselves do not want to participate in it. At the same time, taking into account the "Ukrainian experience" at the Crimean bridge, the Americans in the Black Sea can really "fly in".