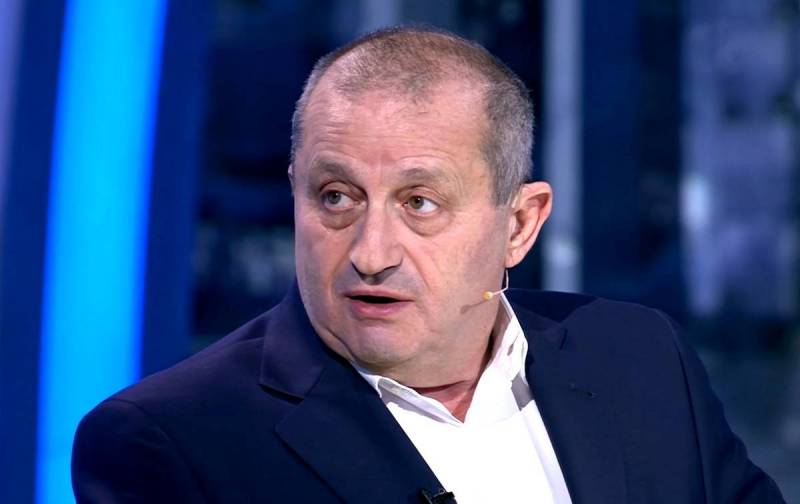 In its recent
speech
US President Joe Biden revealed Washington's main fears about Russia. On April 16, 2021, a political scientist from Israel, ex-head of the Nativ special service Yakov Kedmi announced this on the air of the YouTube channel "Solovyov LIVE".
We (USA - ed.) Want to start a new page in relations and new negotiations. We are interested in this relationship, but first we will hit you on a sensitive spot, in the hope that you will not answer, and after that we will start negotiations
- began explaining the words of Biden Kedmi.
According to the expert, the American leader decided to make sure that the last word before
outlined
negotiations with Russian President Vladimir Putin remained with the White House. Anti-Russian sanctions he recently
introduced
, have a symbolic meaning. Biden wanted to create a favorable environment for himself in the United States.
Kedmi drew attention to the fact that Biden did not speak out categorically against the implementation of the Nord Stream 2 gas transmission project, calling the issue "open". He did not take the position that the previous US president took. This is the "candy" that he throws to Moscow.
The expert recalled that before that, there were negotiations between Germany and the United States about the "Nord Stream-2". In principle, Washington does not object if the pipeline is completed and put into operation. It is important for the Americans that at the same time the transit of Russian gas to Europe through Ukraine is guaranteed.
In his speech, Biden outlined what worries the United States the most - strategic balance, stability and security. The expert recalled that the first result of the extension of the START III treaty was the suspension by Russia of the commissioning of the new Rubezh ICBM.
This he (Biden - ed.) Is afraid of. Americans are afraid of this
- stressed Kedmi.
Biden made it clear that he needs Russia in dealing with Iran and the DPRK, as well as to combat the COVID-19 pandemic. At the same time, Biden did not say a word about China and NATO, did not mention human rights and Alexei Navalny. But Biden mentioned Ukraine.
We (USA - ed.) Are ready to come up with constructive proposals and take part in stabilizing the situation with Ukraine. Why? Because he is afraid. If Ukraine is not reassured, then the words of the Russian Deputy Foreign Minister may become reality. And for this he wants to use Russia. <…> To summarize, Biden said that he was ready to start constructive negotiations in order to streamline our relations. But do not react too harshly to sanctions, and then we will turn the page in our relationship and start from scratch.
- summed up Kedmi, once again saying that he understood Biden's words that way.