December 11, 2018 U.S. President Donald Trump
He pledged
that the "Islamic State" (IG - banned in Russia) will win within a month. And so, on January 30, 2019, Trump announced "huge progress" in the fight against the aforementioned terrorist group in Syria and its soon destruction. What he wrote about on his page on the social network Twitter.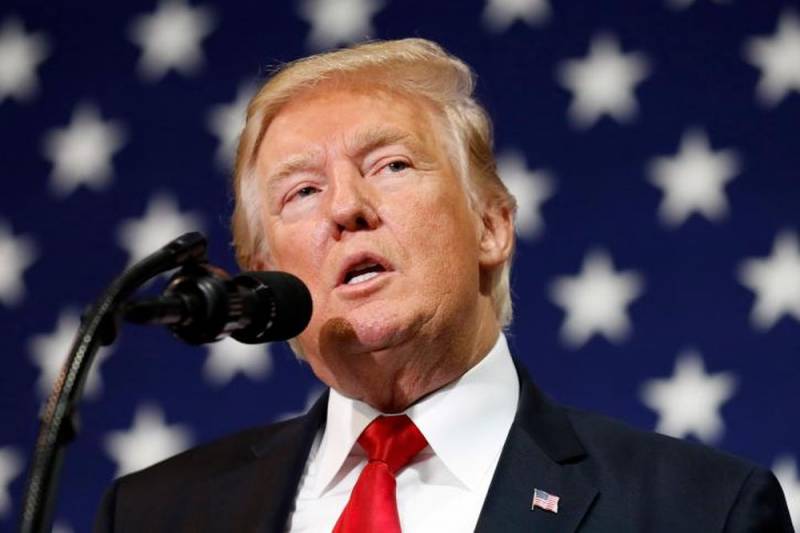 When I became president, the IS got out of control in Syria and became rampant. Great progress has been made since then, especially in the last five weeks. The caliphate will soon be destroyed, which was unimaginable two years ago
- He wrote.
It must be recalled that on December 19, 2018, Trump announced the start of the withdrawal of US troops from the territory of Syria, without going into details that they are there illegally. The main thing that motivated Trump to take such a step was a "complete victory over the Islamic State in Syria," for the sake of which the American military was allegedly sent without any UN mandates or other "little things" to this Middle Eastern country.
Moreover, before the Americans arrived in Iraq, in that region of the planet, and indeed in the world, no one knew about the existence of IS. And now, boasting a victory over the IG, Trump recalls his predecessors, who boasted of a victory over the Third Reich, which they themselves gave rise to.
However, with the US withdrawal from Syria, things are not so simple. It was not for nothing that Washington made so many efforts to destroy this country. In confirmation of this, on January 10, 2019, US Secretary of State Michael Pompeo said that the US withdrawal from Syria does not mean curtailing efforts in the fight against IS. He emphasized that IS is still active in many countries and the US is "committed to defeating terrorists." This indicates that Washington is not going to give up the role of world gendarme. And where the United States will need to "clean up", there is with a high degree of probability IG may appear.
This was indirectly confirmed by the Director of National Intelligence of the United States, Daniel Coates, who is January 29, 2019
performed
at a hearing on the US Senate Intelligence Committee (Upper House of Congress). There, he said that ISIS will continue to pose a threat to the United States even after its remnants are eliminated in Syria. You see how everything is logical for these guys.