On January 23, 2019, in the Latin American country of Venezuela, another coup attempt began. On the same day, the legitimate president of this country, Nicolas Maduro, announced the severance of diplomatic relations with Washington and gave 72 hours for US diplomats to leave Venezuela.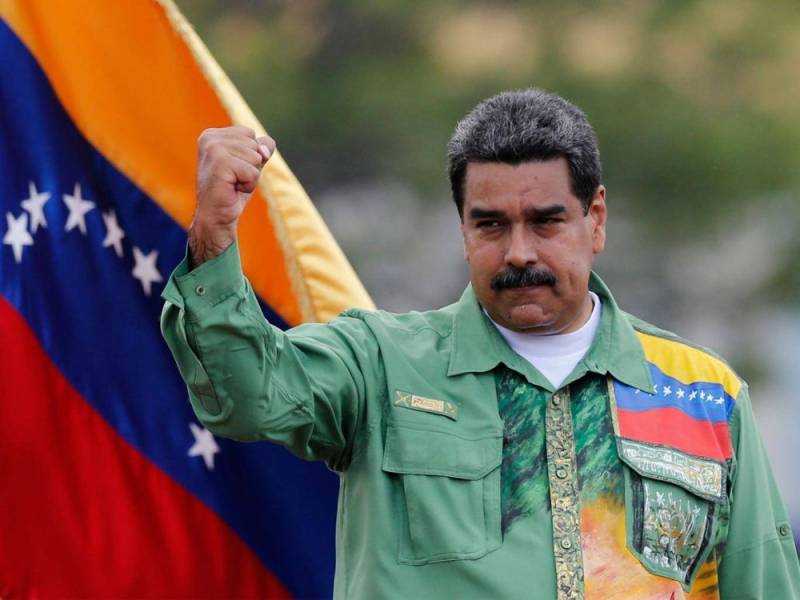 It should be noted that initially Washington refused to comply with these requirements. Moreover, US Secretary of State Mike Pompeo, with the inherent "exclusivity", even announced the continuation of diplomatic contacts with Venezuela through the new "legitimate", in the opinion of Washington, "president" Juan Guaido.
And so, on Saturday, January 26, 2019, the last group of American diplomats left the embassy in Caracas. This was stated by Venezuelan President Nicolas Maduro during his speech.
They have already left the country, today the last group left
- emphasized the President of Venezuela.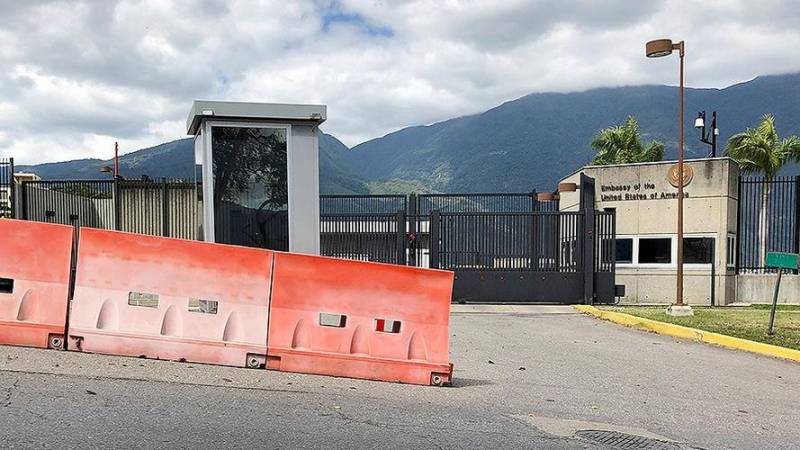 After that, Maduro instructed the Venezuelan Foreign Ministry within 30 days to begin negotiations with the United States on the creation in both states of special offices representing the interests of the states. This model is similar to the one that functioned for some time between Cuba and the United States, when diplomatic relations between these countries were not fully restored.
The Foreign Ministry of Venezuela has already reported that Caracas begins negotiations with Washington on this matter. At the same time, for a specified period, a small group of US diplomatic workers are allowed to remain in Venezuela. However, if an agreement with Washington is not reached, the missions will cease their activities, and both states will name organizations (intermediaries) that they will be trusted to represent their interests. After that, all diplomatic personnel will have to leave the territory of another country within 72 hours. What will be Washington's reaction to this proposal is not yet clear.
We remind you that earlier Russian President Vladimir Putin expressed support for Nicholas Maduro, and a little later about it
said
President of Belarus Alexander Lukashenko. Mexico, Cuba, Nicaragua, Bolivia, Turkey, Iran, China and other countries also opposed the coup in Venezuela. In addition, the Venezuelan Armed Forces continue to remain loyal to Nicolas Maduro, about which
said
Minister of Defense of this country Vladimir Padrino Lopez, surrounded by all the senior Venezuelan military.
It should be clarified that in addition to the United States, the coup in Venezuela was supported by Albania, Argentina, Brazil, Guatemala, Honduras, Georgia, Canada, Colombia, Costa Rica, Panama, Paraguay, Peru, Chile and a number of countries. At the same time, Great Britain, Germany, France and Spain announced an ultimatum to Caracas, demanding new elections from Maduro or they will recognize Guaido as interim president.