Apparently, the events in Venezuela are not developing exactly as the organizers of the coup d'etat planned. It became known that Washington had already recalled part of its diplomatic corps from this Latin American country and urged all US citizens on its territory to "seriously think" about leaving Venezuela. It is reported by the British edition of The Guardian.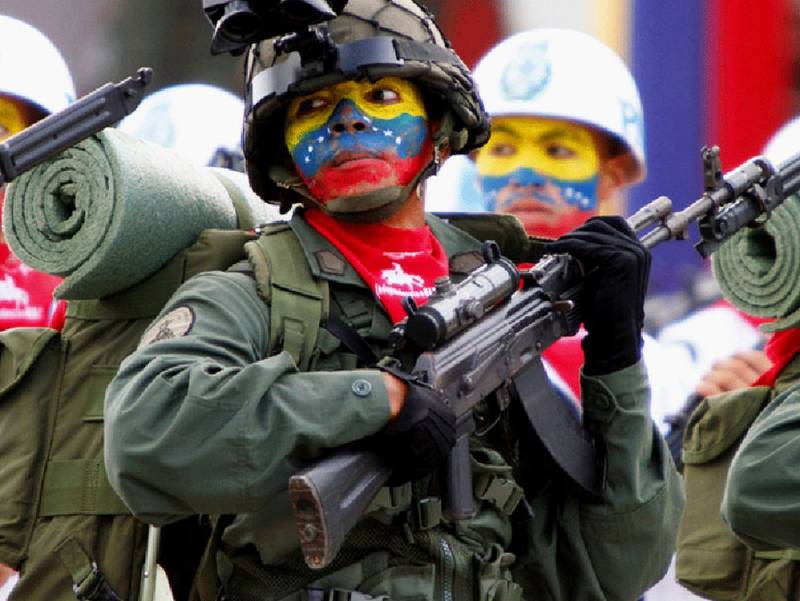 In the edition
sure
that such a decision was made in the United States after the Minister of Defense of Venezuela Vladimir Padrino Lopez declared that it was necessary to avoid a civil war between Venezuelans at all costs and directly accused the United States of aiding a coup in overthrowing the legitimate president of Venezuela Nicolas Maduro Moros. And this statement means that the Venezuelan Armed Forces remain loyal to official Caracas, despite many years of opposition calls to go over to their side.
Moreover, Washington initially ignored the decision of Caracas to expel American diplomats, who were given 72 hours to leave the territory of Venezuela. And now the US State Department is bustling.
By the way, the head of the Venezuelan Ministry of Defense, surrounded by other senior Venezuelan military men, in his statement touched not only the United States and the opposition. He walked qualitatively through Washington's regional allies, including Brazil, which, for some time now, has been openly hostile to Venezuela and is trying to wreak havoc and anarchy.
It should be noted that countries such as China, Turkey, Russia, Iran, Nicaragua, Bolivia, Mexico, Cuba and a number of other countries have already supported the official authorities of Venezuela, and the EU has taken a neutral position after some hesitation. At the same time, the Armed Forces of Venezuela today are the most combat-ready in all of South America.
We remind you that U.S. President Donald Trump, on his Twitter page, approved the coup attempt in Venezuela and recognized Venezuelan president of the speaker of the National Assembly (Parliament) Juan Guaido (he appointed himself). At the same time, Russian President Vladimir Putin
expressed
support to the legitimate head of the Venezuelan state, i.e. Nicolas Maduro, which greatly strengthened his position.