Recently we
Reported
about US negotiations and the Taliban (banned in Russia) in the United Arab Emirates (UAE). And now, another round of negotiations, this time in Doha, the capital of the neighboring state of Qatar. The American delegation, as before, is headed by the State Department's special representative for Afghanistan, Zalmay Khalilzad.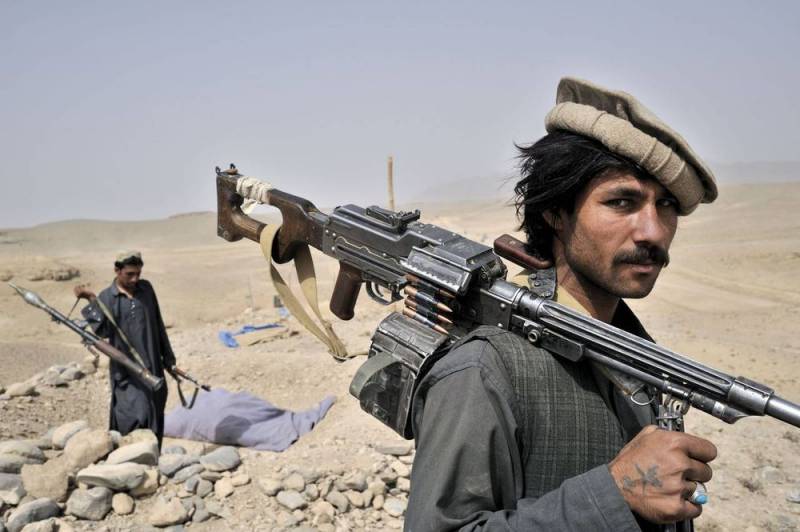 In this regard, the American newspaper The New York Times, referring to its sources, reported that Washington and the Taliban are already close to an agreement on the withdrawal of American troops from Afghanistan. It is specified that the United States wants to get guarantees from the Taliban that they will not harbor various terrorist groups such as Al-Qaeda (banned in Russia) on controlled territory.
It must be clarified that the Taliban is an enemy of the ISIS terrorist organization (banned in Russia). Americans even recently stormed the Taliban prison to
pull out
from there captured Ishilovites who could have compromised Washington.
The parties have yet to discuss the number and timing of the withdrawal of the US military, which indicates that Washington was not going to withdraw obviously all the military from Afghanistan. It must be added that Americans have been in this country since 2001. This is how the twin towers "dropped" in New York, so the Americans immediately materialized in Afghanistan. This is generally the longest military operation in the history of the stronghold of global "democracy."
Currently, according to official figures, the US contingent in Afghanistan is 14 thousand troops. At the same time, CNN, citing its source in the White House, said that the aforementioned US military contingent would be reduced by only 50%, i.e. up to 7 thousand military personnel.