In October 2018, Moscow and New Delhi
deal
on settlements in Russian rubles for the supply of S-400 air defense systems. Now the turn to harass Washington has passed to Ankara. And the Turkish leader Recep Tayyip Erdogan was not long in coming. Before flying to Argentina to attend the G20 summit, he told the media that payments for the supply of Russian S-400 air defense systems to Turkey would be carried out in national currencies (rubles and lira).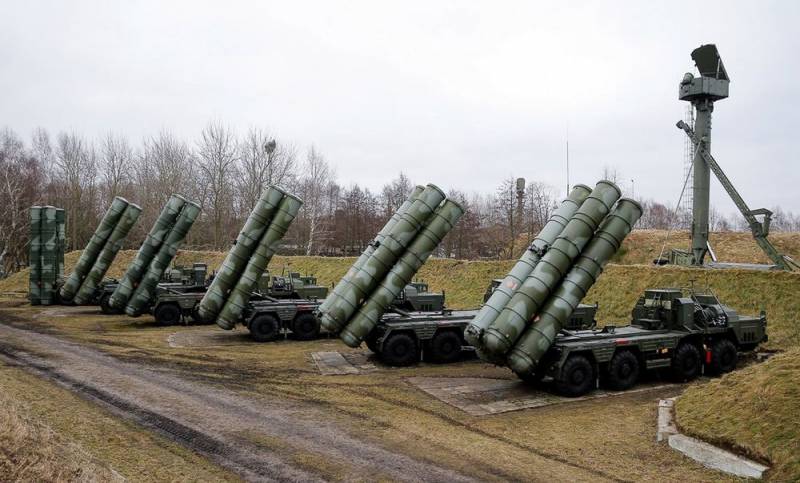 The transfer of these complexes to Turkey should take place before the end of 2019, after which the efforts of the heads of the ministries of finance and central banks of the two countries will fulfill the item on settlements in national currencies that we proposed from the very beginning
- he said.
Indeed, earlier Russian President Vladimir Putin said that Moscow and Ankara agreed that the sale of S-400 air defense systems would take place without the participation of the American dollar. And this is right, because trading in your own currencies is much more profitable. Yes, and Turkish business is already
ripened
to do business with Russians in national currencies.
It should be recalled that the loan agreement on the supply of S-400 air defense systems was signed in December 2017 in the capital of the Turkish state of Ankara. Turkey will pay part of the deal on its own, and everything else will be paid through a defense loan provided by Russia. Moscow must supply Ankara with four S-400 air defense divisions, their value is equivalent to $ 2,5 billion. In addition, the contract also provides an option, in case the Turks want to acquire a large number of these complexes.
By the way, Washington had previously threatened Ankara to suspend supplies of F-35 fighters due to the acquisition of Russian air defense systems. A corresponding amendment has even been made to the US defense budget, according to which the head of the Pentagon must provide a report assessing potential "significant changes" in the transfer of aircraft to Turkey. But in June 2018, Turkey received its first F-35.