Relations between Turkey and Russia developed in different ways; they were not always smooth, and sometimes even abrupt. This is clearly seen in the example of trade
economic
cooperation between countries over the past decade. After all, the economy always keeps up with
policies
.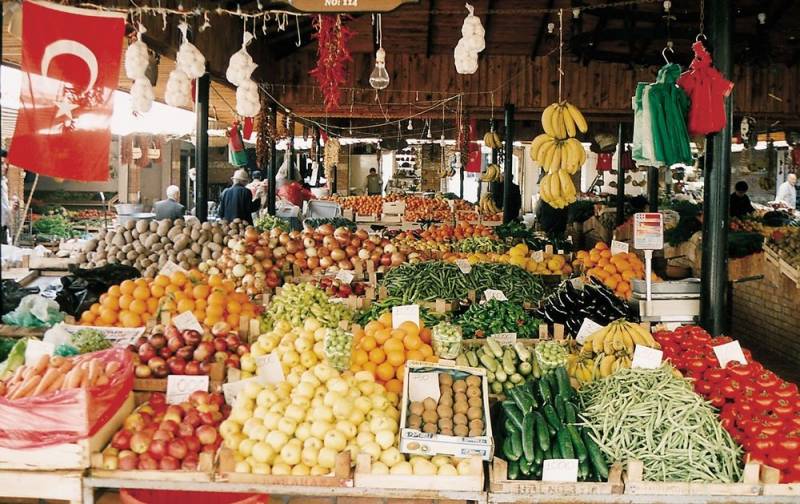 Therefore, the statement of the President of the Assembly of Turkish Exporters (TIM) Ismail Gulle that Turkish exporters advocate expanding trade in national currencies with Russia indicates a positive trend. In addition, they are ready to carry out barter transactions. He made these statements on November 12, 2018 at the Russian-Turkish business forum "A New Era of Russian-Turkish Business Relations".
The event was held in Moscow at the Radisson Royal Hotel (Ukraine). It was also attended by: Alexander Shokhin - President of the Russian Union of Industrialists and Entrepreneurs, Fatih Metin - Deputy Minister of Trade of Turkey, Denis Butsaev - Deputy Chairman of the Government of the Moscow Region, Alexey Gruzdev - Deputy Minister of Industry and Trade of Russia, Yuri Babin - Director of the Investor Relations Department of the RDIF, Tyunjay Ozilhan - Chairman of the Board of Directors of Anadolu Group, Arsen Ayupov - Chairman of the Russian-Turkish working group at the RSPP.
Ismail Gulle said that in 2017, about 9% of Turkish exports to Russia were carried out in national currency. And the Turkish side wants to increase this figure. They consider it right and mutually beneficial. As for barter, it will give a new impetus to the development of trade. Turkey buys energy, but it has something to offer in return. So the Turks are open in this matter and are ready to cooperate.
In 2007, trade between the countries amounted to $ 22,7 billion. In 2008, it grew significantly to $ 33,8 billion. But the events in Georgia contributed to this process. In 2009, trade fell to $ 22,6 billion. In 2010, it increased slightly to $ 26,2 billion. In 2011, it increased slightly to $ 29,9 billion. In 2012, it reached $ 33,3 billion. In 2013, the decrease was insignificant, so $ 32,7 billion can be considered an even indicator. In 2014, it was still possible to maintain trade turnover at around $ 31,4 billion. But the events in Ukraine and the downed plane in Syria did their job. In 2015, trade amounted to $ 23,3 billion. And in 2016 even less - $ 15,846 billion. And so, in 2017, trade between the countries grew slightly to $ 21,604 billion.