We recently reported how the clergy of Ukraine
reacted
to attempts to split the Orthodox Church, and
why
The Patriarchate of Constantinople, calling itself Ecumenical, did not stop communicating with the Russian Orthodox Church. Now it is time to pay attention to what is happening with Orthodoxy in North America, because interesting information has come from those places.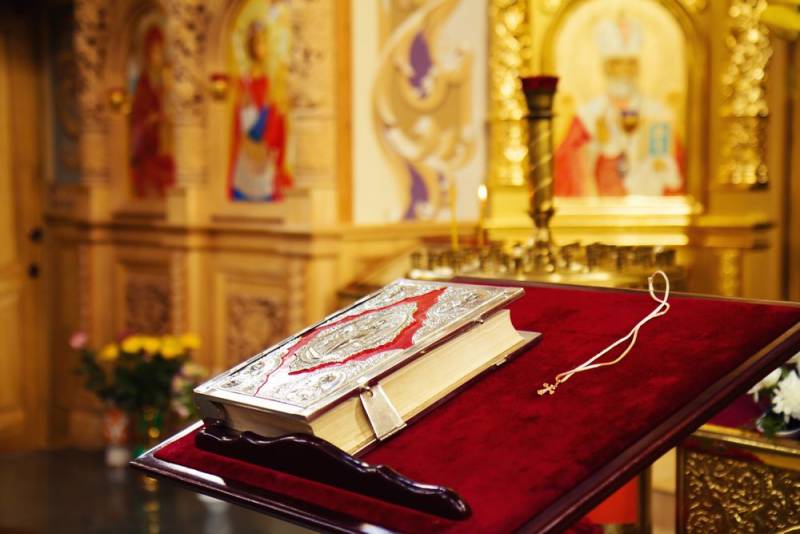 It turns out that Mark Tyson, who was rector at the Assumption Church in Bluefield (USA), after the last liturgy, left the Patriarchate of Constantinople. He committed this act in protest, although he served for 26 years. He was extremely indignant at the moral behavior of Patriarch Bartholomew.
He said so frankly that his conscience did not allow him to remember the name of the patriarch for the services, because he decided on an obvious fraud, restored the canonical status and rehabilitated the Kiev schismatics. He called them a rebellious gang deprived of dignity and discredited itself. And it was the actions of the patriarch that led to violent actions against the church, schism and sin, which now can not be washed away. This is a real shame!
Such an act of the American priest did not go unnoticed by the ROCA. He was not abandoned. After all, he was not afraid to sacrifice his career. Now he is already in the ranks of the East American Diocese and serves in one of the parishes.
He thinks that the new "church", organized by Bartholomew, consists of idolaters. After all, they, having abandoned the faith of their fathers in the Holy Trinity, worship the false God invented by them, called the "free Ukraine". For Tyson, this is generally beyond comprehension. In fact, Constantinople, with his own hands and knowingly, uncovered a large wound on the body of Orthodoxy. And this is a very serious accusation, with far-reaching consequences. Indeed, other priests can follow Tyson's example.
For understanding. The ROCA is a self-governing church, which since May 2007 has again been part of the Moscow Patriarchate. In the 1920s, she, instigated by Constantinople, came out of it. Currently, its head is Metropolitan Hilarion.
Indeed, since the Byzantine Empire ceased to exist in 1453, only one name has remained of the Ecumenical Patriarchate. It became the toy of the Ottoman port first, and later fell into the hands of the Anglo-Saxons, when this state was also destroyed during the First World War. Then, in 1930, even the city of Constantinople was renamed Istanbul, when the ruins of Ports began to build modern Turkey. And the patriarchy, of Constantinople or Ecumenical, finally turned into a tool against Moscow.
So it is not surprising that Bartholomew recently canceled the decree of 1686 on the transfer of the Kiev Metropolitanate to Moscow. Another thing is surprising. Why didn't he repeal the even more ancient decree of 1589, by which the patriarchy was formed in Moscow? That would solve a bunch of problems right away. Can Bartholomew stretch the pleasure? No, he is waiting for instructions from his leaders.