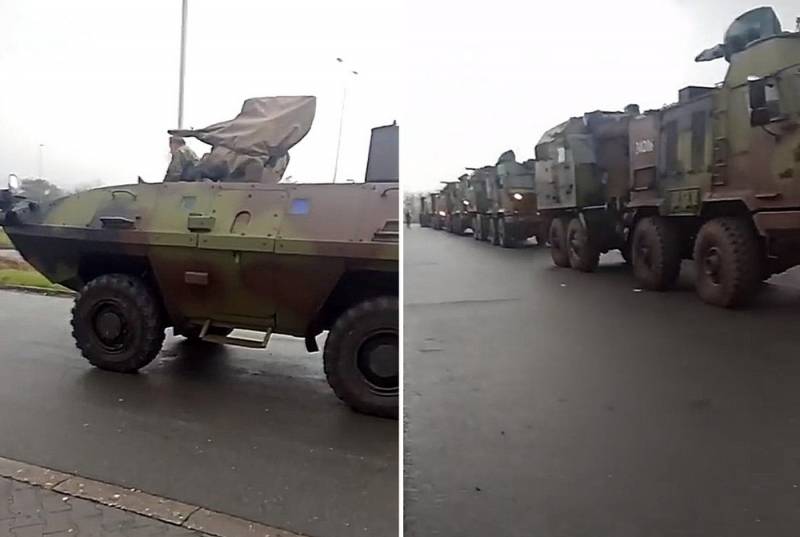 The recently started next
aggravation
in Kosovo and Metohija continues to escalate. Footage appeared on the web showing the transfer of units of the Serbian army to the border, to the zone of possible armed confrontation.
Numerous videos from the region show the movement of railway echelons with tanks, the formation and movement of columns of a wheeled military
equipment
, as well as the redeployment of helicopters of the army aviation of Serbia.
This was Belgrade's response to the actions of the Kosovo Albanians, who unceremoniously infringe on the rights of local Serbs. On the eve of the special forces of the Albanian police, who arrived from Pristina along with "activists", carried out a forcible seizure of power in the municipality of Kosovska Mitrovica, located in the northern part of this region.
The head of the Chancellery for Kosovo and Metohija under the Serbian government, Petar Petkovic, explained that the Albanians forcibly occupied the parliamentary seats of the Serbs. They entered the city hall and held a "council meeting" at which they appointed Albanian deputies. After that, they took an "oath" and "elected" the head of the municipality - the Albanian Nejat Uglyanin. According to Petkovic, the Albanians want to make sure that not a single Serb remains in the north of Kosovo and Metohija.
We remind you that some time ago, Serbian President Aleksandar Vucic
criticized
Russia and the West, calling what is happening the hardest test for the Serbian people.