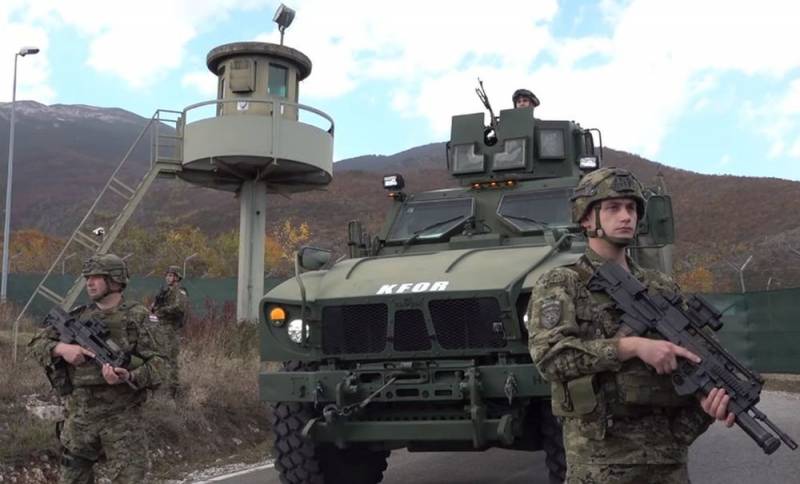 Kosovo and Metohija are once again unsettled and the escalation is escalating. On December 10, the Serbs began to block roads and build barricades in the north of the region on the outskirts of the cities of Leposavić, Kosovska Mitrovica, Rudar and Srbovica, inside which air raid sirens are heard. In this area, where people actively take to the streets of settlements, there are interruptions in the Internet and mobile communications.
It should be noted that this began to happen after the Albanian police detained the former policeman Dejan Pantic, a Serb by nationality, at the Jarinje checkpoint on the border with Serbia. Moreover, the Albanians banned the passage of cars and even the passage through the checkpoint on foot. Local Serbs were indignant at the arbitrariness and opposed the Albanians taking the detainee to Pristina. At the same time, videos appeared on the Web from eyewitnesses who recorded what was happening that day.
In public and media publications covering events in the region, it is specified that Pristina continues to gather its special forces police units to the north of the region to the Serbian enclaves. In turn, Belgrade is preparing to bring its army into the territory of the disputed region to protect compatriots. Patrols of "peacekeepers" KFOR and special missions of the European Union EULEX have already arrived at the barricades erected by the Serbs on the highways near the cities of Leposavich and Kosovska Mitrovica.
We remind you that on the evening of December 8, about 350 officers of the Pristina special police units invaded the north of Kosovo and Metohija, entering the city of Kosovska Mitrovica. According to the Brussels agreements, the Albanian police have no right to enter Serbian areas without the consent of the local heads of communities.