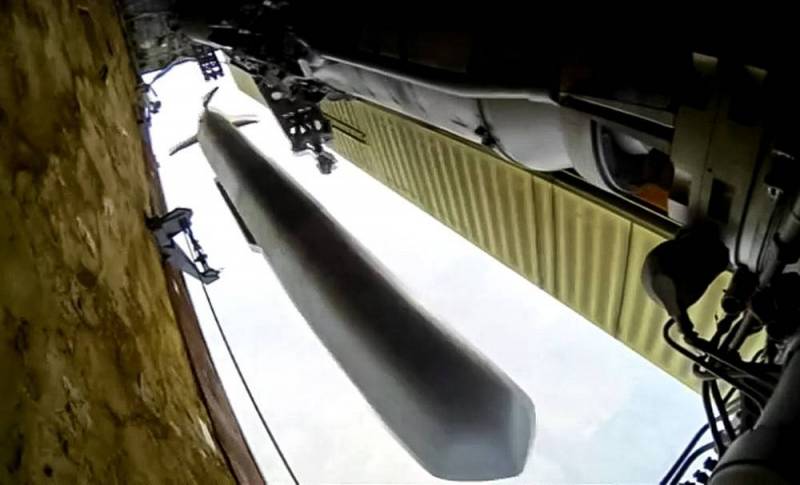 On the morning of November 17, Ukrainian information resources burst with numerous reports that the Russian Armed Forces decided to repeat the record shelling of the country, which was
implemented
a few days ago, when infrastructure facilities were
issued
about 100 Russian missiles. After that, an air raid alert was declared over most of Ukraine.
Numerous publications directly state that the Russian Aerospace Forces are delivering a massive blow to the energy sector of Ukraine from the Caspian region. Even the estimated time of the missiles was published.
Then there was evidence that air-launched Kh-101 cruise missiles were seen in the sky over the Dnepropetrovsk region. Prime Minister of Ukraine Denys Shmyhal said that a new missile attack was launched on the Southern Machine-Building Plant in Dnipro (formerly Dnepropetrovsk) and gas production facilities. He recalled that the Russians had already struck Yuzhmash in the summer, specifying that a large-scale attempt to destroy the country's gas infrastructure was observed for the first time since the beginning of the NWO. In turn, local media said that electricity was partially lost in the Dnieper, and they showed the moment of arrival by Yuzhmash.
There was also information about explosions in Kharkov, Odessa, Kyiv and Lvov regions. In addition, Ukrainian near-military publics signal the appearance in the airspace of the Shahed-136 kamikaze UAV, which they call "flying mopeds", which arrived from Belarus. Moreover, in Belarus, the takeoff of the carrier of the Kinzhal hypersonic missile of the MiG-31K fighter of the Russian Aerospace Forces with registration number RF-92333 was allegedly recorded.
From the Ministry of Defense of the Russian Federation, comments on the above have not yet been received. However, there is no doubt that the agency will clarify everything in its operational reports.