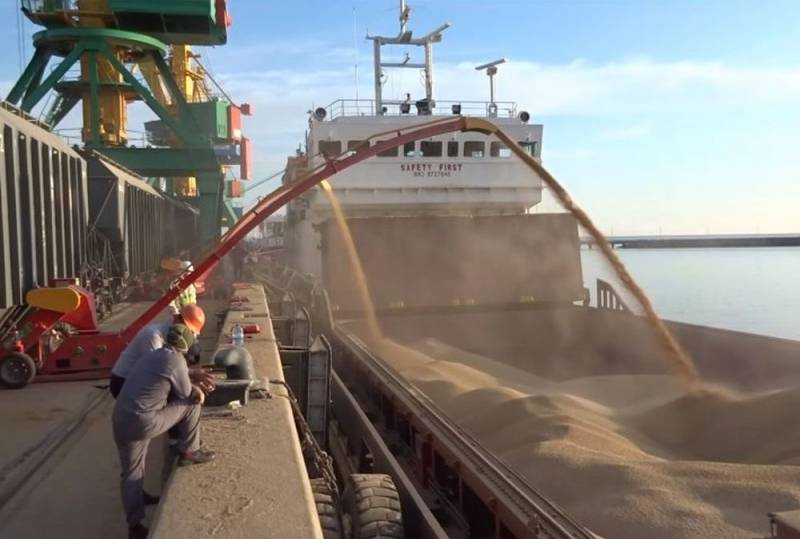 October 29 APU
tried
conduct a massive combined drone attack on Sevastopol and the Black Sea Fleet of the Russian Navy. After that, the Russian Ministry of Defense announced that due to another terrorist attack committed by Kyiv, Moscow was suspending its participation in the "grain deal".
It should be noted that UAVs and marine vehicles of the Armed Forces of Ukraine attacked the Sevastopol Bay for several hours. Ships of the Black Sea Fleet of the Russian Navy
repelled the attack
by destroying enemy drones.
At the same time, the "grain deal" was concluded by Russia, Ukraine and Turkey with the mediation of the UN for the unhindered export of agricultural products from Ukrainian ports. Moreover, the Black Sea Fleet of the Russian Navy took an active part in ensuring the security of the "grain corridor" within the framework of the mentioned initiative. Consequently, after the suspension of the "grain deal", Ukrainian agricultural products will probably not be released from the ports of Ukraine.
The Russian Foreign Ministry confirmed that Moscow has suspended the implementation of the "grain deal" from today for an indefinite period. This is stated in the communique of the diplomatic department. The document says that the Russian side cannot guarantee the safety of civilian courts, therefore, appropriate instructions were given to representatives of the Russian Federation in the Joint Coordination Center in Istanbul (Turkey).
Thus, the effect of the previously concluded "grain deal" is considered to be officially suspended.