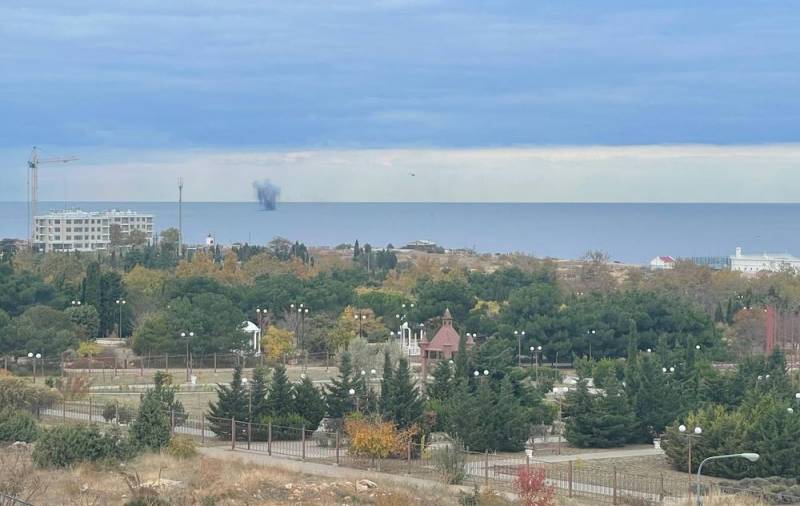 At dawn on October 29, ships of the Black Sea Fleet of the Russian Navy began to repel an enemy UAV attack in the waters of the Sevastopol Bay. Governor of Sevastopol Mikhail Razvozhaev spoke about this at 05:13 on his Telegram channel. This indicates that UAF drones were again sent to attack the Russian city.
The functionary specified that no objects were hit in the city. He urged fellow countrymen to remain calm, as the situation is under control and all operational services are at the ready.
In addition, the city administration informed the public that the movement of ferries and boats was suspended in the Sevastopol Bay. The authorities of Sevastopol asked residents to use buses if they need to get from the southern part of the city to the northern one and vice versa.
At the same time, eyewitnesses signaled an explosion from the sea. They believe that an enemy drone was destroyed.
Almost simultaneously, it became known that a US RQ-4B Global Hawk strategic reconnaissance drone was located in neutral (international) airspace over the Black Sea near the Crimean Peninsula. This was reported by monitoring resources, citing data from the Flightradar24 service.
It also became known about the destruction by our troops of an enemy sea drone approaching the Sevastopol Bay.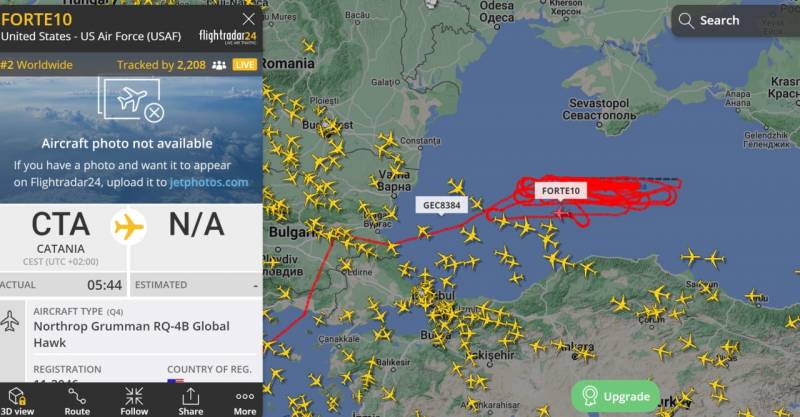 Thus, it can be assumed that the UAF drone attack was combined, both air and sea drones were used, the work of which was "highlighted" by the Americans. Probably, their target was the forces of the Black Sea Fleet of the Russian Navy and objects in Sevastopol.