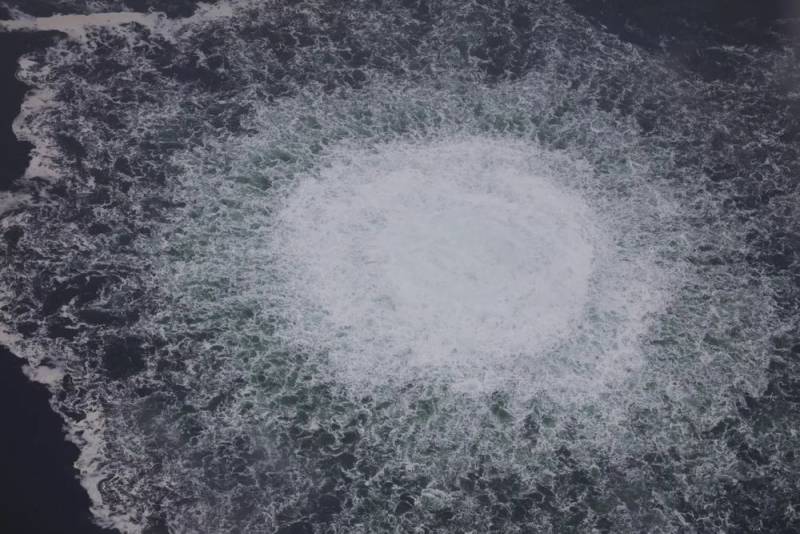 On October 29, the Russian Ministry of Defense issued a statement stating that the British military was involved in blowing up the Nord Stream at the bottom of the Baltic Sea at the end of September. The agency also spoke about the involvement of the British Navy in
of today
drone attack near Sevastopol.
The report of the Ministry of Defense of the Russian Federation states that at 4.20 a.m., the Armed Forces of Ukraine carried out an attack on the ships of the Black Sea Fleet and civilian ships that were on the outer and inner roadsteads of Sevastopol. The enemy used 16 drones: 9 UAVs and 7 autonomous marine vehicles. All UAVs were destroyed by means of air defense of the ships of the Black Sea Fleet of the Russian Navy.
In the course of repelling a terrorist attack on the outer roadstead of Sevastopol, four marine unmanned vehicles were destroyed using naval weapons and naval aviation of the Black Sea Fleet, and three more were destroyed on the inner roadstead. Minor damage was received by the sea minesweeper Ivan Golubets, as well as the bonnet barrier in Yuzhnaya Bay
- says the communique.
The agency stressed that the ships of the Black Sea Fleet of the Russian Navy that were attacked by the enemy took part in ensuring the security of the "grain corridor" as part of the UN initiative to export agricultural products from the ports of Ukraine. At the same time, British specialists were engaged in the preparation of the attack and the training of the military personnel of the 73rd MTSSO of the Ukrainian Navy (Ochakov).
According to the Russian Defense Ministry, representatives of the British Navy also took part in the planning, provision and implementation of the terrorist attack in the Baltic Sea on September 26th. Then there was
produced
undermining the Nord Stream 1 and Nord Stream 2 main pipelines located on the seabed.
We remind you that on September 21, the former commander of the US Army in Europe, retired Lieutenant General Ben Hodges
threatened
Moscow through the British media by the destruction of the Black Sea Fleet of the Russian Navy. On the same day near Sevastopol
threw away
a marine drone landed on the shore, and after some time in the water area nearby, another surface vehicle was identified and destroyed. On September 29, it became known that the Black Sea Fleet of the Russian Navy
set
special barriers at the entrance to the Sevastopol Bay.