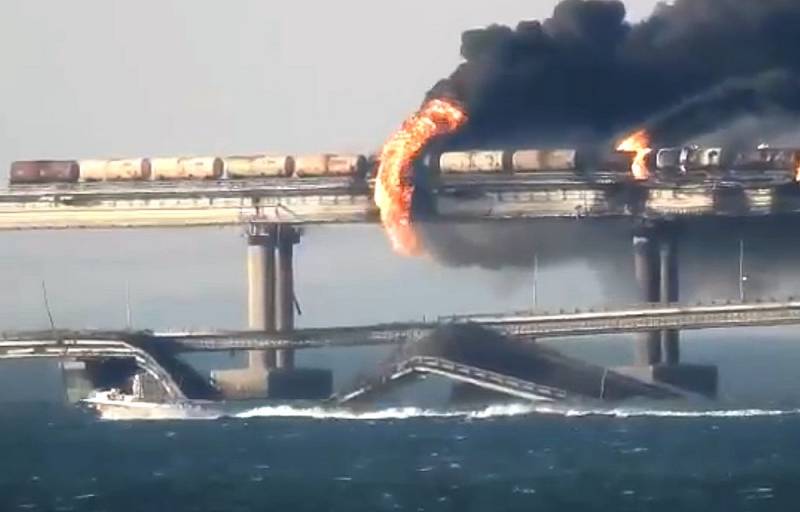 According to Russian economist and political scientist Marat Bashirov, the West unleashed the "First Infrastructure War" against Russia. He wrote about this in his Telegram channel "Politjoystick / Politjoystick" early in the morning on October 9, calling for what is happening to be called as it is in reality.
If you can blow up the Nord Streams and the Crimean Bridge, then you can destroy the rest. Are there any restrictions in this war on their part? This is not an idle question. At what point do they recognize these actions as legitimate and part of the official
policy
?
the author reflects.
Bashirov noted that while the US authorities deny their involvement in the above crimes. At the same time, few people in Russia doubt that Washington, at the very least, was well aware of the preparations for these actions and passed on intelligence to the perpetrators. Moreover, during the explosions of the Nord Stream 1 and Nord Stream 2 gas pipelines in the Baltic, US Navy ships were generally physically present at the sites of the attacks before and after the commission.
Someone will write that they crossed the Rubicon, crossed the "red line", but this no longer reflects the status of the moment, they went further
- he considers.
We remind you that on October 8 on the Crimean bridge
happened
an explosion that damaged a transport facility and killed people. September 27 pipelines SP-1 and SP-2
got
unprecedented damage as a result of sabotage.