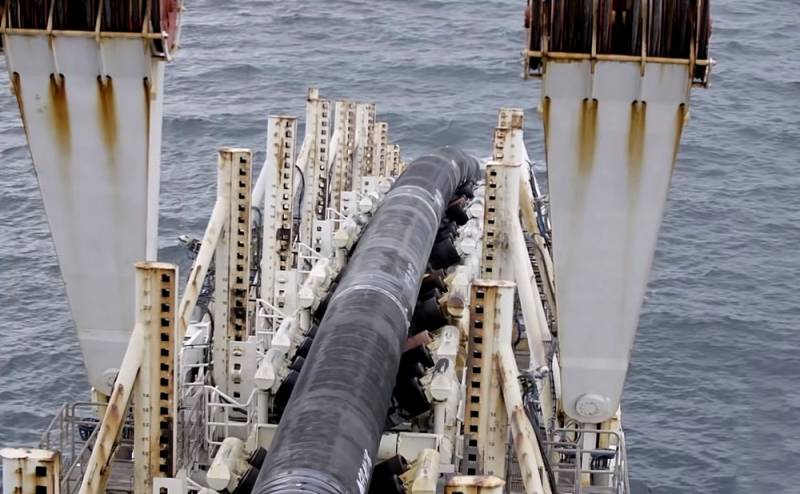 It became known that almost simultaneously both main pipelines - Nord Stream and Nord Stream - 2 - received significant damage. On September 26, at SP-2, which was never put into operation, but was filled and under pressure, one of the lines in the exclusive
economic
zone of Denmark.
The next day, Nord Stream AG, the operator of the joint venture, reported problems already on its gas pipeline.
Dispatchers of the Nord Stream control center recorded a pressure drop on both strings of the gas pipeline. Reasons are being investigated
- stated in the company's communiqué.
The destruction on all three lines of the said gas transmission system, which runs along the bottom of the Baltic Sea, is unprecedented, Nord Stream AG said. The operator stressed that it is still impossible to estimate the timeframe for restoring the efficiency of the JV's gas transmission infrastructure.
After the shutdown for maintenance of the JV gas pipeline from August 31 to September 2, Gazprom did not put it into operation. The Russian gas giant informed that numerous oil leaks were detected in the Siemens turbines located at the pumping station.
Currently, navigation is prohibited in the area of ​​gas outlet to the sea surface. Airplanes are also not allowed to fly over it.
According to a number of German media, what happened on both pipelines indicates a targeted sabotage, or at least looks like a very strange coincidence. For example, this opinion is shared by the editors and experts of the newspaper Der Tagesspiegel, who refer to their own sources. According to them, an investigation is underway, but everything indicates that this is not an accident.