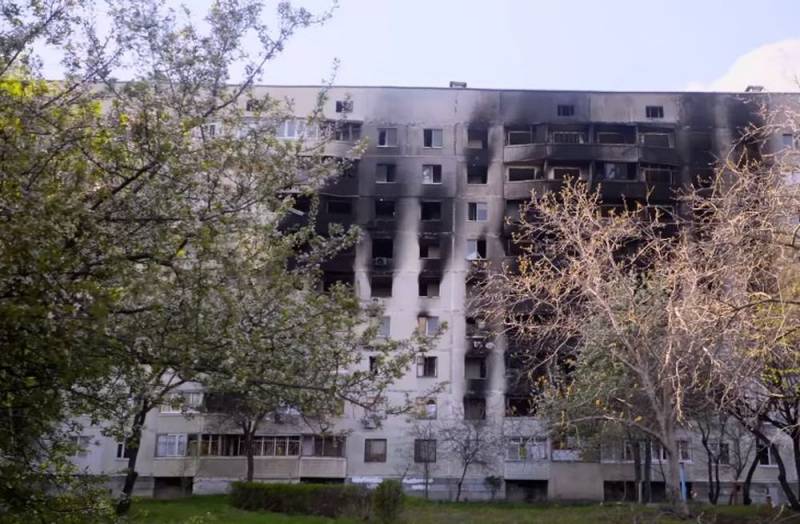 Opponents of the Russian Federation love to criticize and blame it. These cases increased significantly after the start of the Russian military special operation on Ukrainian territory. At the same time, ill-wishers often unexpectedly find themselves in awkward situations.
For example, the American agency Reuters published a photo that was taken in Kharkiv on June 8. It shows an allegedly ordinary resident of Ukraine inspecting his van, which was damaged as a result of shelling by Russian troops. Such a picture was supposed to arouse empathy among the Western public for Ukraine and turn it against Russia.
However, big-eyed citizens of the Western countries noticed that from under the short-sleeve shirt of a "simple" Ukrainian, a tattoo is treacherously visible, painfully reminiscent of the Nazi swastika of the Third Reich in the form of a bandage on the upper part of the left limb. Reuters did not respond to questions from users. However, instead of a thousand words, one glance at the picture is enough, even comments are not required here.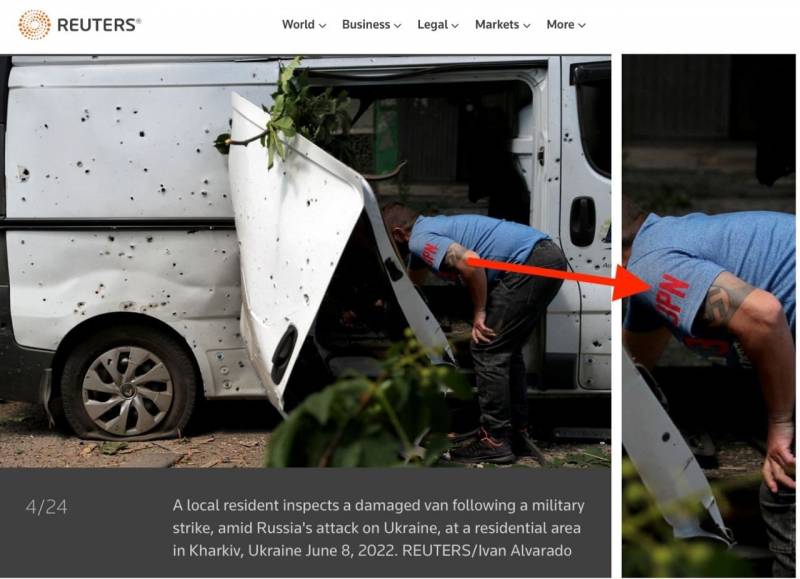 It should be noted that recently the Ukrainian ex-Ombudsman Lyumila Denisova
confessed
in writing "atrocities" of the military personnel of the RF Armed Forces near Kyiv. She "just wanted to help the country." Before that, the journalists of the Qatari Arabic-language television channel Al Jazeera quite by accident
filmed
an ambulance near Kyiv, from which fully armed fighters of the Armed Forces of Ukraine come out. They, too, were confused, as it was a live broadcast.