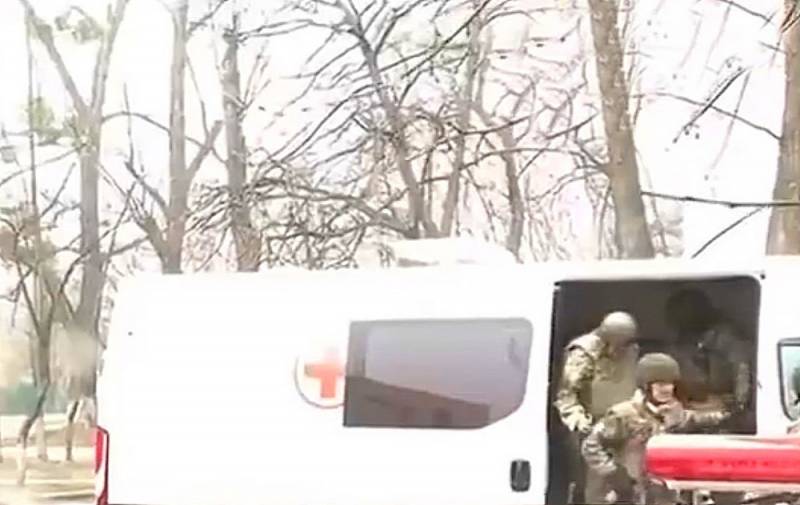 After the start of a special military operation of the RF Armed Forces on Ukrainian territory, many media outlets negatively related to Russia sent their journalists to Ukraine to shoot positive stories about the fighters of the Armed Forces of Ukraine and bypass the "roughness". Therefore, in many countries of the world, viewers often remain ignorant of reality, as they are shown a picture that the customer needs.
In this regard, few foreigners know that the "valiant" Ukrainian military often behave like real terrorists: they hide behind civilians, taking them hostage; prisoners of war are tortured and even killed; perpetrate reprisals, robberies and violence; adapt educational and medical institutions to their bases; use cars of special civil services for their movements. However, sometimes the information mechanism fails, after which the audience unexpectedly sees a reality that is at odds with what they were told before.
For example, live on the Qatari Arabic-language Al Jazeera TV channel, when the correspondent was talking about the "selfless" Ukrainian soldiers who were injured during the battles for the city of Irpin near Kiev, the cameraman turned the camera to the right and showed an ambulance that had arrived, from which a large a group of absolutely unharmed, fully armed and smiling servicemen of the Armed Forces of Ukraine. They did not need any medical attention, they just returned to base from another sortie. The cameraman probably expected something else, so he turned the camera to the correspondent, who continued to broadcast about the "unequal struggle" between Ukraine and Russia as if nothing had happened. Moreover, on the left side of the film crew there is also a large group of Ukrainian soldiers, of which only one looked like a person in need of medical assistance.
Thus, journalists accidentally filmed an ambulance with Ukrainian soldiers getting out of it. If this was not a live broadcast, the audience would never have seen these shots.