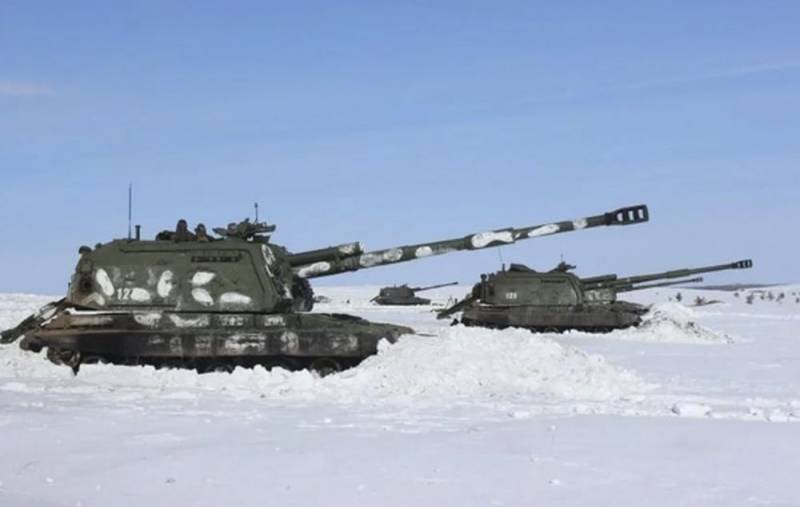 London harms Moscow as much as it can with the help of controlled media, which have long become record holders for the number of lies published against Russia. Recently, they have been actively promoting the topic of a "probable Russian invasion" of Ukraine, overtaking their American Russophobic colleagues, and the British tabloid The Sun is one of such "leading" media.
It should be noted that the editors of the publication showed creativity and did not limit themselves earlier
approved
in the American CSIS "plan of aggression". The material indicates all the same, hackneyed directions of "strike by the Russian military": "general offensive" from the Donbass; "Kiev pincers" from the north; "Odessa landing operation" with access to the Danube and the PMR; "cutting off the legs of Ukraine" - "captures" of Kherson, Nikolaev, Melitopol, Berdyansk, Dnieper (Dnepropetrovsk), Mariupol, Zaporozhye, i.e. the entire coast of the Black and Azov Seas from the south; an "attack" on Kharkov and Kremenchug from the east and a grandiose "throw of the Russian tank armada" across the steppes towards the "citadel of Ukrainian democracy" - Galicia and the "Piedmont of the nation" - Lvov. But the British claim that the "attack" will not take place on February 20, as CSIS thinks, but much earlier - within the next 10 days, i.e. before the start of the Beijing Winter Olympics, which open on February 4.
The publication also cited a statement by British Prime Minister Boris Johnson, which says that if the Russian Federation "invades" Ukraine, it will become a "new Chechnya" for Moscow.
The invasion of Ukraine, from the Russian point of view, will be painful, cruel and bloody, and I think it is very important that people in Russia understand that this can become a new Chechnya.
Johnson said.
The head of the British government pointed out that 60 BTGs (battalion tactical groups) of the Russian army are already concentrated on the Ukrainian border, and "the plan for a lightning war that could destroy Kiev is known to everyone." At the same time, he noted that "an invasion can still be avoided" if "common sense prevails." After that, Johnson demanded that Russian President Vladimir Putin step back from the brink of a "painful, cruel and bloody invasion" on Ukrainian soil.
In this regard, it is difficult for us to understand why the UK is not yet on the Russian list of not just unfriendly, but especially hostile states that have been trying to harm Moscow for centuries, with the corresponding diplomatic, military and
political
, economic-social and other conclusions. It is London that seeks
arrange
massacre in Ukraine and drag Russia and the United States into an open confrontation, pushing them against each other in order to create "Rule Britain 2" after a nuclear war of the superpowers.