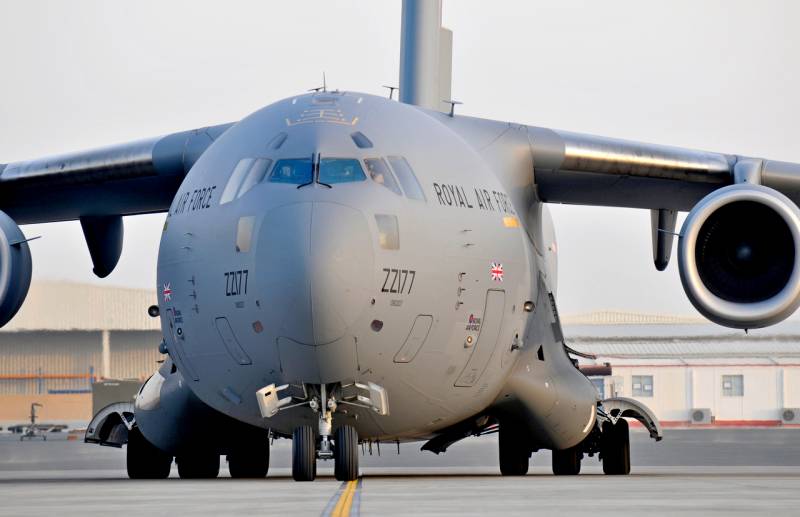 Created by the British
"air bridge"
for the military supply of Ukraine continues to function properly. Over the past two days, 7 flights of heavy military transport aircraft Boeing C-17A Globemaster III of the British Air Force have been carried out from the UK, and this, apparently, is not the limit. London is pushing Kiev in every possible way to start active hostilities in the Donbass.
On January 18, the seventh C-17 was the aircraft with tail number RRR6894, which took off from Brize Norton airbase, like everyone before it. The maximum carrying capacity of S-17 transporters is 77,5 tons, so even the West began to wonder what exactly the British are so actively transporting to Ukraine, and even in such quantities.
The media and social media users have noticed that the British fly to Ukraine bypassing German airspace. At the same time, US Air Force Boeing RC-135W Rivet Joint electronic reconnaissance aircraft and other specific American aircraft calmly fly through the German sky from the British air base Mildenhall to Donbass.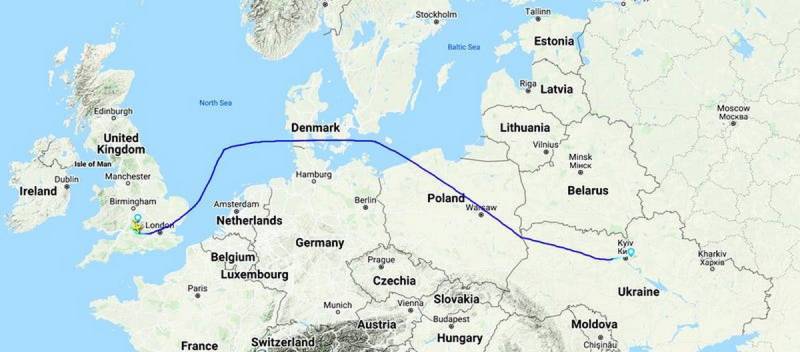 This suggests that Berlin, even indirectly, does not want to contribute to the armament of Kiev, because for the Germans the saying "the Englishwoman harms" sparkled with new colors.
The Ukrainian military, meanwhile, is reporting that the British are bringing them anti-tank missile systems and ammunition. However, the Europeans suspect that there is more to it than that. London is unlikely to go for the transfer of tanks in this way, it is better to transport them on ships, but the transportation of manpower by air is quite real. Each S-17 can transport 120 commandos at a time in full gear.