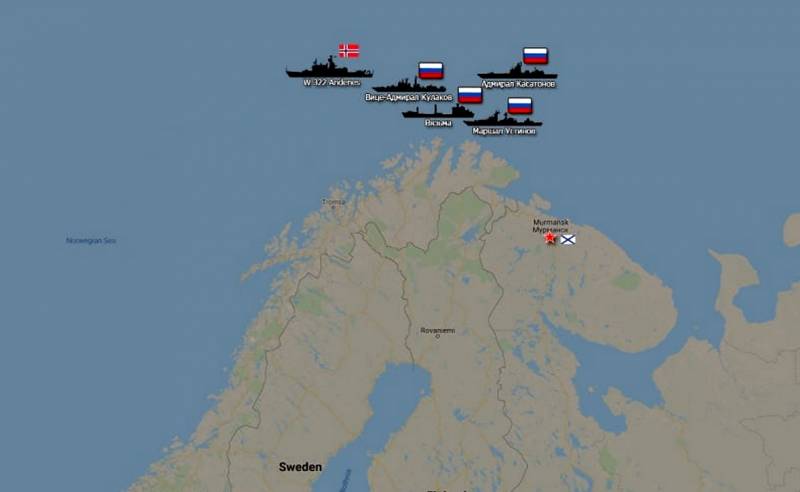 Recently, the Irish media scored
anxiety
that the Russian aviation and navy are preparing to carry out missile launches and bombing in the Irish Sea of ​​the Atlantic Ocean too close to the coast of Great Britain and Ireland. Now the navigation resources have managed to determine the current position of a probable strike group of surface ships and vessels of the Northern Fleet of the Russian Navy, which will conduct the above-mentioned training firing.
The Irish were alarmed that the maneuvers of the Russians, connected with the blocking of the shipping area and airspace, should take place 240 km south-west of the coast of County Cork in early February. This area is included in the exclusive
economic
zone of Ireland and is patrolled by its ships and aircraft. However, the non-NATO Irish have very few opportunities to monitor the actions of the Russians.
It turned out that the indicated group of the Northern Fleet of the Russian Navy includes: the Marshal Ustinov missile cruiser of the far sea and ocean zone (Project 1164 Atlant), the Admiral of the Kasatonov multi-purpose frigate with URO of the far sea and ocean zone (Project 22350), a large anti-submarine ship (BPK) "Vice-Admiral Kulakov" of the far sea and ocean zone (project 1155) and the medium sea tanker "Vyazma" (project REF-675) for supplying ships and vessels in the far sea zone.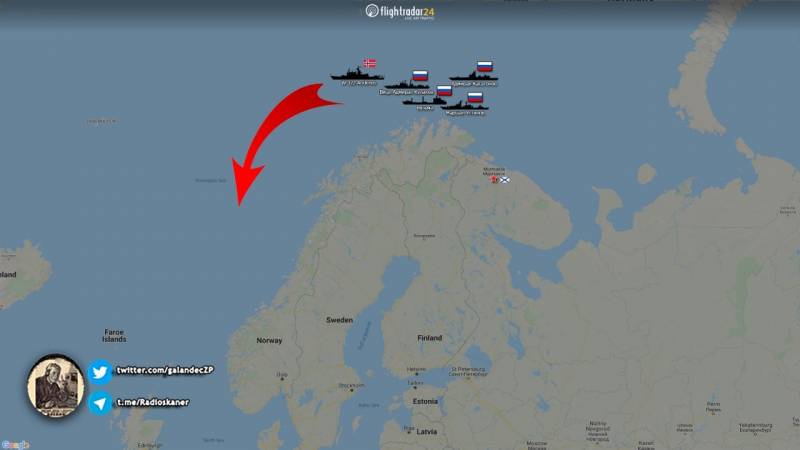 This group left Severomorsk on January 22 and headed for the Norwegian Sea. The group is currently escorted by Andenes (W 322), an ice-class patrol ship of the Nordkapp type of the Norwegian Coast Guard.
Ранее
supposed to
that the group of the Northern Fleet of the Russian Navy will be in this composition and it will go to the Mediterranean Sea to meet with a similar formation of the Pacific Fleet. At the same time, there was no mention of shooting near the British Isles.
We remind you that the Ministry of Foreign Affairs of Ireland considers these shootings to be undesirable. Dublin admitted that he could not interfere with the exercises, but asked Moscow to abandon the planned event. In turn, the Russian ambassador in Dublin, Yuri Filatov, urged the Irish not to worry about the maneuvers, which pose absolutely no threat to Ireland.
In addition, the RF Ministry of Defense clarified that the Commander-in-Chief of the Navy, Admiral Nikolai Evmenov, would be in command of the maneuvers. The department added that on January 24, two ships from among those that will take part in the exercises in the Atlantic left the base in Baltiysk - corvettes with URO "Stable" and "Savvy" (project 20380). On board are also anti-terror groups from the Marine Corps of the Baltic Fleet. At the same time, nothing was said about the use of aviation in these maneuvers, including strategic ones.