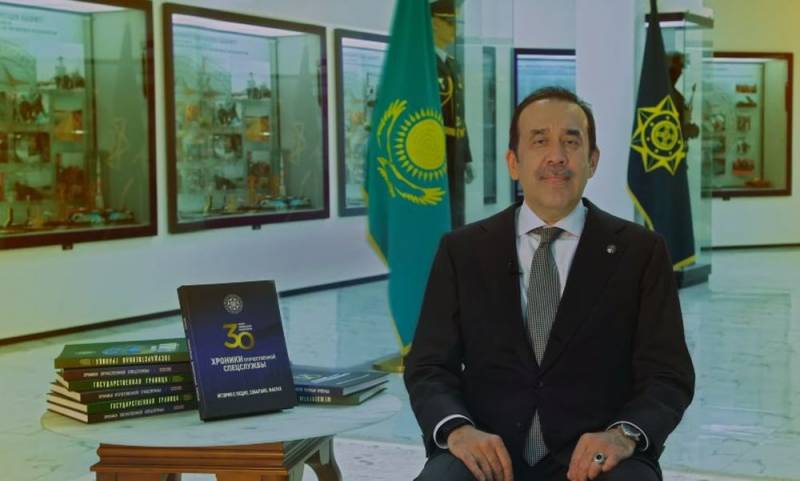 The authorities of Kazakhstan are trying to restore order in the country and understand the causes of the largest political crisis that shook the foundations of Kazakh statehood. This can be judged by the actions of government agencies, statements by functionaries and experts.
For example, on January 5, the country's President Kassym-Jomart Tokayev signed a decree on the appointment of Ermek Sagimbayev as the new head of the National Security Committee of Kazakhstan, removing Karim Massimov, who had been heading the department since 2016, from this post.
In addition, the head of state dismissed Samat Abish (nephew of the first president
Nursultan Nazarbayev
), appointing to his post the former deputy head of his administration, Murat Nurtleu. On January 6, the KNB began a pre-trial investigation under Article 175 of Part 1 of the Criminal Code of the Republic of Kazakhstan "on the fact of high treason".
On suspicion of committing this crime, former KNB chairman KK Masimov was detained and placed in a temporary detention center. and others. Other information in the interests of the investigation is not subject to disclosure
- indicated in the communiqué of the department.
After that, ex-adviser to Nazarbayev, Ermukhamet Yertysbayev, explained what happened in Kazakhstan as the betrayal of a number of officials in the highest echelons of power, including on the part of the KNB and other state bodies responsible for law and order. He believes that the KNB was hiding information about the numerous training camps disguised in the highlands where the militants were trained.
Yertysbayev called what was happening an attempt at a coup, the main purpose of which was to remove the incumbent President Tokayev from power. According to him, 40 minutes before the attack on the Almaty airport, an order was given to remove the cordon and security there.
This is a terrible crime against the state
- emphasized Ertysbayev.
Director of the Institute of Eurasian Integration Urazgali Selteev and a number of other experts also think that they tried to carry out a coup d'etat in their country.
We remind you that on January 7, in his address to the people of Tokayev
рассказал
about 20 thousand militants who attacked the country's largest city, Almaty.