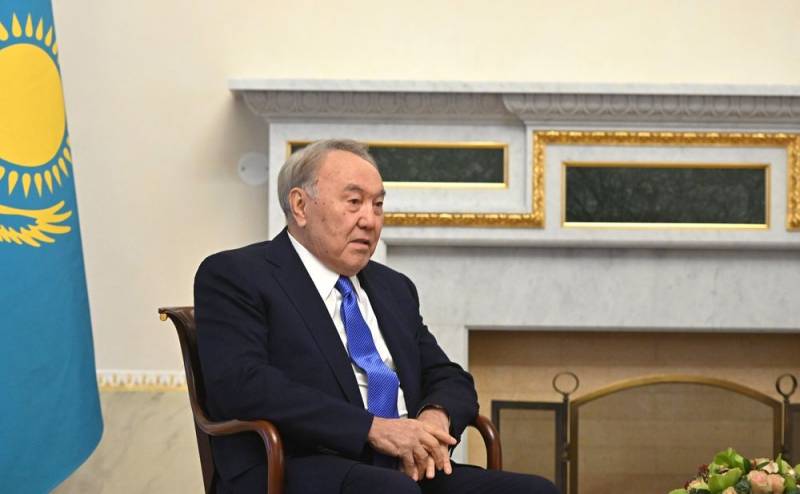 Belarusian leader Alexander Lukashenko and the first Kazakh president, ex-head of the Security Council Nursultan Nazarbayev discussed the situation in Kazakhstan during a telephone conversation. This was announced on January 7 by the press service of the head of the Republic of Belarus.
During the conversation, the interlocutors discussed in detail the state of affairs in Kazakhstan
- says the short communique.
No other details were given, and Lukashenka's press service also didn't give it. At the same time, it is known that before that Nazarbayev did not show official activity at the foreign policy level within the framework of the CIS (Kazakhstan is the chairing country since January 1, 2022) after the start of mass protests in this Central Asian state.
It should be noted that the last time Nazarbayev's foreign policy activity, as the head of the Security Council of Kazakhstan, was noticed on December 28, 2021, when he met with Russian leader Vladimir Putin in St.
economic
union. The full text of the conversation is published on the Kremlin website.
Note that it will be problematic for Nazarbayev to remain in Kazakhstan, where "peaceful protesters" are demolishing his monuments, and the current authorities
remove
members of his family from their positions. Therefore, behind the meager lines of the press service, there may be a proposal of the Belarusian side or the desire of Nazarbayev himself to receive
political
asylum in Belarus. He will not be bored, because since 2010 ex-President of Kyrgyzstan Kurmanbek Bakiev and his closest circle have been permanently residing there.
It is dangerous for Nazarbayev to move to the West, because there they demand from the Kazakh leadership to stop pressure on the "peaceful protesters" who have already
beheaded
two law enforcement officers. It is also pointless for Nazarbayev to go to Turkey, despite the flirtations and speculations about the "great Turkic world". He was born and raised in an atheistic Soviet society and, after the collapse of the USSR, he was building a nation-state. Therefore, it will be difficult for 81-year-old Nazarbayev to acclimatize there.