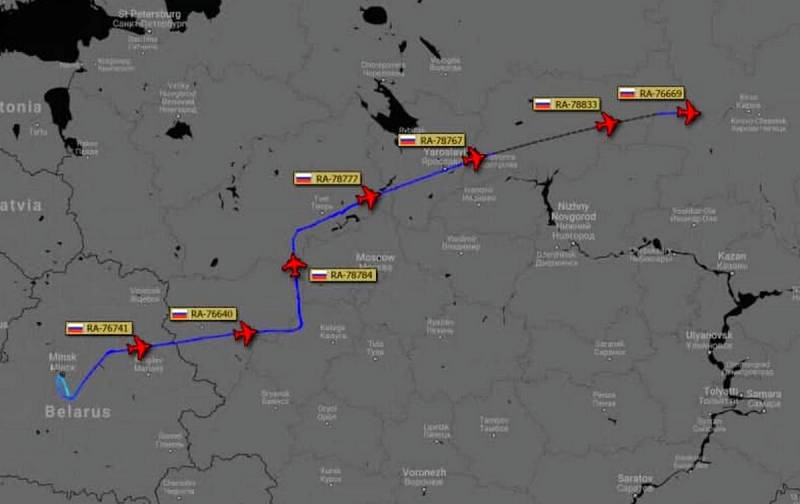 On the night of January 6, eyewitnesses recorded a large column of the Belarusian military
equipment
, which was heading to the Machulishchi airfield near Minsk. After that, there were suggestions that the Belarusian army was preparing to provide assistance to the allied Kazakhstan within the framework of the CSTO.
Initially, the Belarusian authorities did not comment on these assumptions in any way. But later, President of the Republic of Belarus Alexander Lukashenko spoke about his nightly negotiations and dialogues on the situation in Kazakhstan, as well as about the decision to bring the collective peacekeeping forces of the CSTO into this country. He confirmed that preparations for the transfer of troops had begun at night.
After some time, it became known that the first Russian military transport Il-76 with the Belarusian contingent flew to Kazakhstan. At the same time, the Ministry of Defense of the Republic of Belarus explained that a trained peacekeeping company from the 103rd airborne Vitebsk brigade of special operations forces is being sent to the Central Asian country.
Navigational resources recorded a large group (estimated at 7-8) of the aircraft of the Russian Aerospace Forces, following a line from the Machulishchi airbase to Yekaterinburg. These planes also carry the Belarusian peacekeeping contingent. After passing the accompanying customs procedures, the planes must go to Kazakhstan in transit through the territory of the Russian Federation.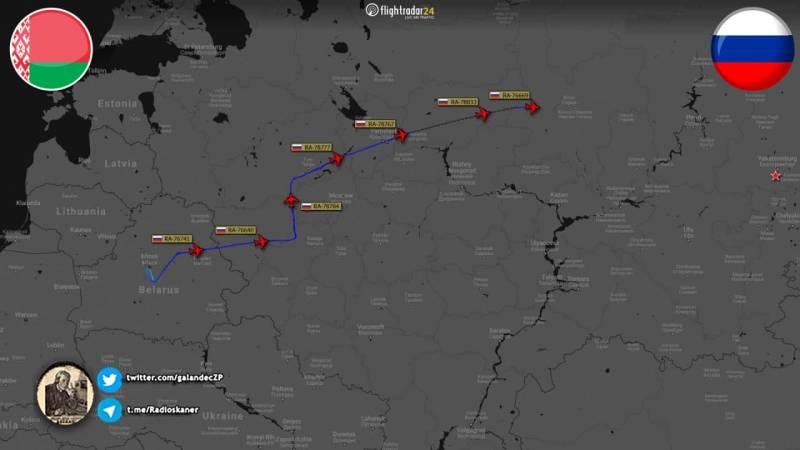 It should be added that Armenia sent 70 of its military to Kazakhstan, and Tajikistan about 200. At the same time, the military personnel of Kyrgyzstan
are located
"In standby mode" near the border - they are waiting for the approval of the peacekeeping mission by the country's parliament. Russian peacekeepers
появились
in Kazakhstan in the morning of January 6.