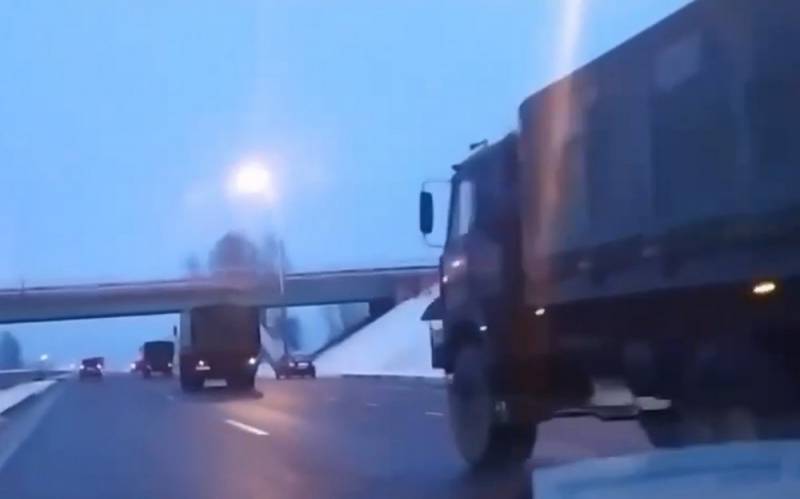 The authorities of Kazakhstan were not ready for self-restoring order and lightning-fast development of events due to mass demonstrations of "peaceful protesters", after which the country began to plunge into chaos. On the night of January 6, shooting was heard in the center of Almaty (Alma-Ata), and horrific videos of looting, vandalism and other flagrant violations of law and order appeared on the Web.
On January 2, a "gas maidan" began in Kazakhstan, which was caused by a two-fold increase in prices for liquefied gas for vehicles. Local "onizhedets" did not bother with the prolonged swinging of the "regime", the organization of a stationary center (site) of protesters, stage equipment and other accompanying "European integration" attributes, as it was in Ukraine, and in the "best" traditions of Asia they began to destroy and set fire to everything ...
On August 5, "peaceful protesters" seized several administrative buildings in Almaty, the presidential residence, the city hall, the international airport, and then set them on fire. As a result of large-scale riots, colossal damage was inflicted not only on the city in question. A similar thing is observed in many large cities of the country.
A huge number of shops were looted and a large number of various vehicles burned. After that, the authorities of Kazakhstan began to call them "children" as they deserve it: criminals, radicals, extremists and terrorists. A state of emergency was introduced in the country, and President Kassym-Zhomart Tokayev requested emergency assistance from the CSTO.
A column of Belarusian special forces seen on the road on the way to the Machulishchi airport
In local social networks, there were reports of a large-scale anti-terrorist operation by security officials in Almaty planned for the morning of January 6, directed against looters, instigators of riots and pogroms. There is no official information on this matter.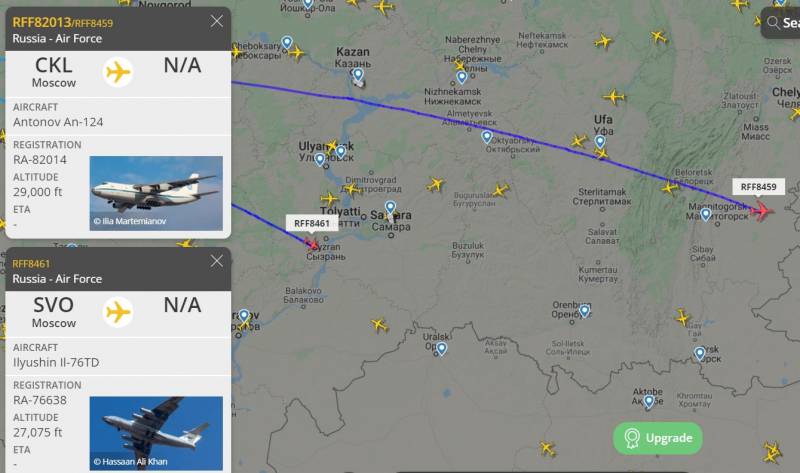 Aircraft of VTA Russia on the way to Kazakhstan
According to preliminary data, the number of the CSTO contingent being transferred to Kazakhstan from Russia, Belarus, Armenia, Kyrgyzstan and Tajikistan will amount to 3600 servicemen. Navigation resources recorded the beginning of the transfer of military personnel from the Russian Federation.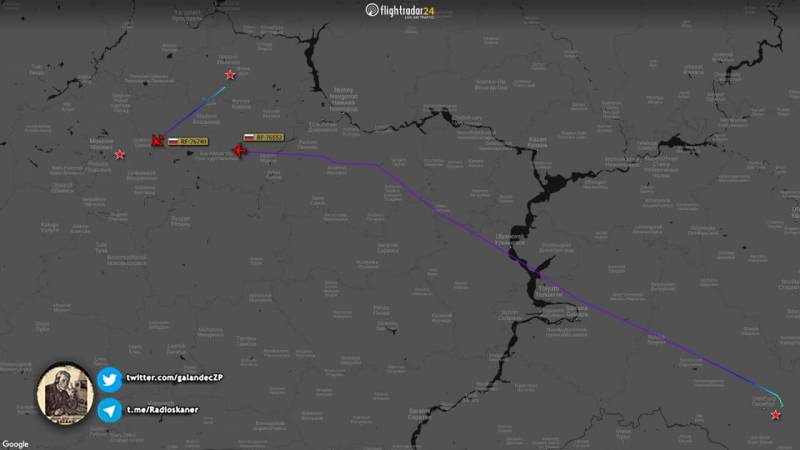 Another 2 military transport Il-76 of the Russian Aerospace Forces landed at the Chkalovsky airfield near Moscow for loading. The operation is gaining momentum
In addition, the National Bank of Kazakhstan suspended the work of all financial institutions in the country. Now it has become impossible to withdraw money or transfer it.