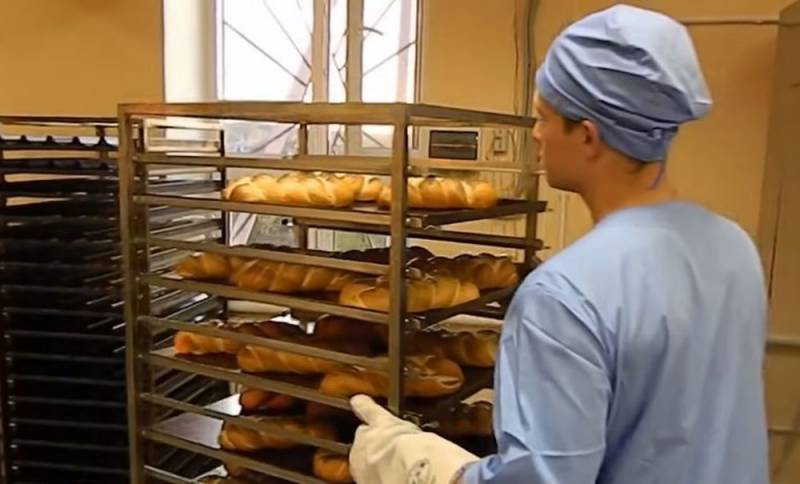 Ukraine faces a shortage of bread and coal, and housing and communal services have risen in price by 40%. This was announced on the air of Channel 5 (owned by Petro Poroshenko), a member of the European Solidarity party, former People's Deputy (2012-2014), ex-Minister of Social
policy
(December 2014 - April 2016) and former Deputy Prime Minister (April 2016 - August 2019) Pavel Rosenko.
According to him, traders have already exported 80% of all wheat of the new harvest from the territory of Ukraine, and the reserves of "stone fuel" in the warehouses of Ukrainian thermal power plants have reached a minimum level.
The remaining 20% ​​(wheat) is not enough for us. About coal reserves, sorry, even during the 2014-2016 war, there was never less than one and a half million tons. Today, there are 300 thousand tons of coal in Ukrainian warehouses, and only because Akhmetov brought a couple of ships with coal
- he noted.
Rosenko added that according to the State Statistics Committee, in October last year for housing and communal services in Ukraine, consumers accrued UAH 9 billion to pay, and in October this year - UAH 12,5 billion.
This means that the price increase was 40% over the year. In other words, the growth in utilities - 1,5 times
He summed up.
Note that Rosenko is an active participant in the Maidan in Kiev. However, his compatriots remembered him more for his regular visits to foreign bohemian events at public expense. For example, in 2018 he flew with his girlfriend to the Cannes Film Festival.
At the same time, Ukrainian agrarians assure that there is no threat of famine to Ukraine, although the quality of the final bread remains in question. In 2021, a record harvest of grain and leguminous crops was harvested - 73,4 million tons. Moreover, wheat (winter and spring) threshed 32,8 million tons, barley - 9,6 million tons. In 1990, the Ukrainian SSR harvested 30 million tons of wheat and 9 million tons of barley.
In addition, in 2021, collected: peas - 576 thousand tons, corn - 28,13 million tons, buckwheat - 110,04 thousand tons, millet - 184,7 thousand tons, sunflower - 15,6 million tons, soybeans - 3,33 million tons, rapeseed - 2,9 million tons.
Moreover, with processed sunflower
has developed
strange situation. In Europe, you can buy sunflower oil from Ukrainian producers at a price that does not differ much from the domestic market.
As for the mentioned coal, on December 5, the second ship from the United States did indeed
arrived
to Ukraine. But these are raw materials for the needs of DTEK Energo's thermal power plants, not state-owned thermal power plants.