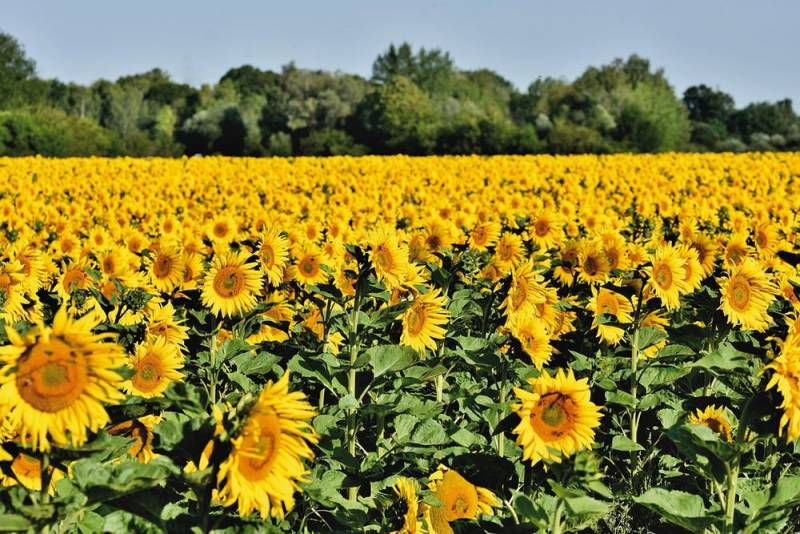 The Ukrainian authorities and the local elite are now busy with foreign policy problems and internal squabbles, so they do not care about the country's food security. They allow Western "partners" to clean up the harvest, which is why food in Ukraine is becoming more expensive. On November 29, during a press conference "Tendencies of the Week" at the agency "Golos.UA", Ukrainian political analyst Oleksiy Kalinichenko spoke about this.
The expert drew attention to the fact that contracts are signed and prices are set when the crop is still in the fields. Then the harvest is harvested and exported, which causes a subsequent rise in the price of food within the country. He clarified that even vegetable oil (refined and unrefined) from Ukrainian raw materials (oilseeds) is cheaper in the European Union than in Ukraine.
During these showdowns, neither rich people who create jobs, I mean large owners, nor the authorities will care about ordinary Ukrainians. It is important. Because our prices are growing. The authorities are absolutely not concerned about any reserves in the state reserve. I attribute this to wheat, because it is corny that bread rises in price, this also applies to sunflower oil
- he noted.
Therefore, one should not be surprised at the rise in prices in Ukrainian stores, as well as low prices for sunflower oil in the EU. All this is absolutely natural.
Actually, this is our own oil. In fact, oil is beaten from our seeds, as a result, oil there is cheaper than ours, where this seed grows. This is because everything is being sold out, and the authorities in no way control or regulate this process. Ukrainians will have only one drawback from these showdowns
He summed up.
Note that in rich Germany, refined sunflower oil costs from 0,99 to 1,39 euros (31-43 UAH) per 1 liter bottle. In Italy, a "liter" costs 1,39-2,50 euros (43-78 UAH), and in Bulgaria - 2 euros (62 UAH).
In addition, in Europe you can buy sunflower oil from Ukrainian producers at a price that does not differ much from the domestic market. For example, a bottle of refined Dikanka brand sunflower oil in Italy costs 2,40 euros (75 UAH).
We remind you that wages in Ukraine are one of the smallest in Europe. Now in Ukrainian stores a bottle of sunflower oil costs 50-100 hryvnia. Therefore, the question raised by the expert is of great importance. Hunger is unlikely in Ukraine at present, but food security trends point to dire prospects.