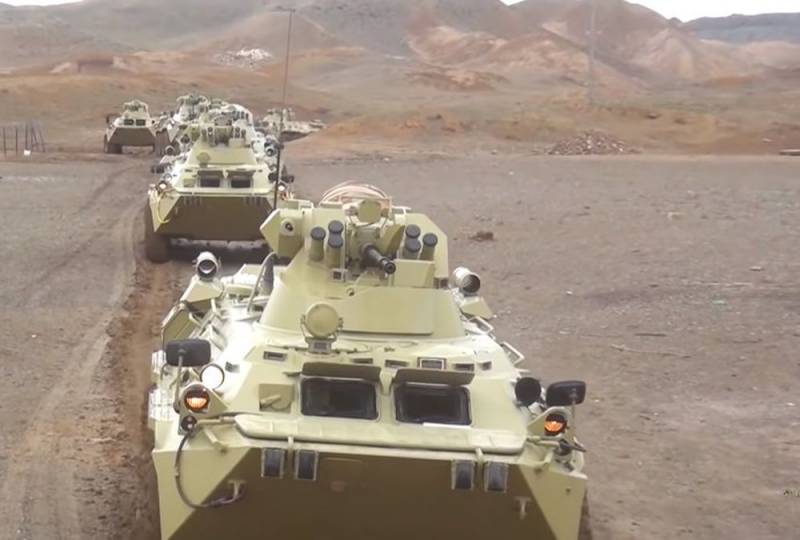 In recent days, photo and video materials have been widely disseminated on social networks, one way or another related to the operations of the Azerbaijani military on the border with Armenia and in Nagorno-Karabakh. This caused serious concern in Baku, and the Azerbaijani Defense Ministry has conducted its own investigation into the matter.
On November 20, the head of the Ministry of Defense of Azerbaijan, Colonel-General Zakir Hasanov, said during a service meeting at the department's central office that as a result, a group of Azerbaijani servicemen had been identified who had grossly violated the secrecy regime. They shared photo and video materials, including about the hostilities, on social networks. According to the persons involved in the proceedings, it was decided to dismiss them from the ranks of the army, and the revealed materials were transferred to law enforcement officers for giving a legal assessment of the acts committed by these persons.
At the same time, during the meeting, an analysis was made of the clashes "that arose as a result of enemy provocations" in the Kalbajar and Lachin sections of the state border of Azerbaijan. In addition, they discussed the situation in the territories of "temporary deployment of the Russian peacekeeping contingent."
We remind that the situation along the entire length of the Armenian-Azerbaijani border remains tense, since no demarcation and delimitation was carried out. However, since November 16, the largest
fear
call the "Kelbajar, Lachyn and Tovuz areas", where periodically there are real hostilities with killed and wounded soldiers from both sides. The war between Baku and Yerevan may start again and images of Azerbaijani weapons and military personnel that get on social networks are vivid
evidence
that the probability of this is not zero.
For example, on November 18, Armenian media reported that the Azerbaijani military penetrated deep into the territory of Armenia 3,5 km west of the mountain lake Karagol and took control of 12 sq. km, equipping their firing positions.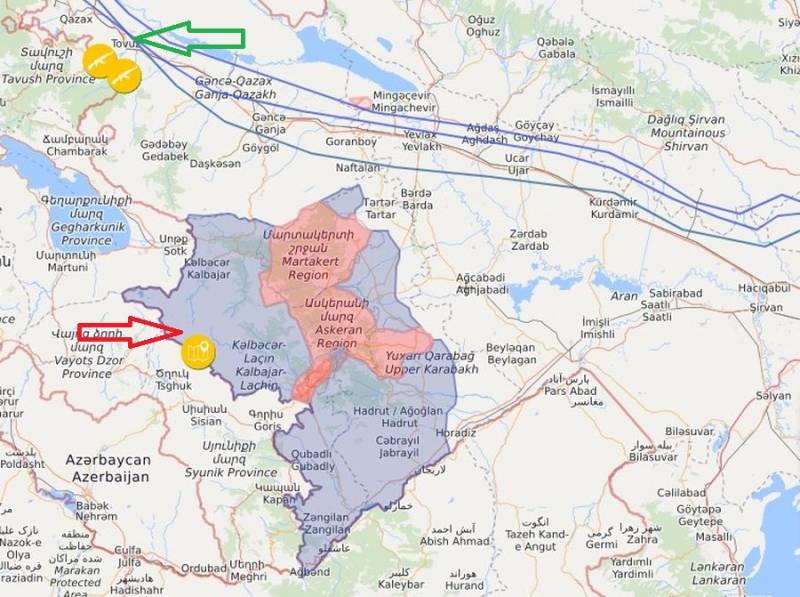 At the same time, on the same day, the Ministry of Defense of the Azerbaijan Republic informed the public that the Armenian Armed Forces were shelling the positions of the Azerbaijani army in the Tovuz region.