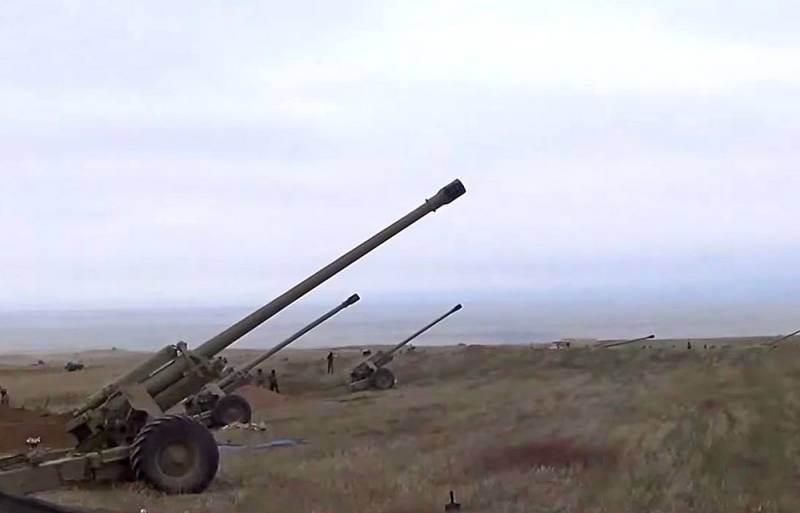 On Tuesday, November 16, military clashes broke out on the border between Armenia and Azerbaijan, during which servicemen were killed and several units of the military were destroyed.
equipment
both warring parties. Armenian Prime Minister Nikol Pashinyan accused Baku of escalating the conflict.
According to Armenian sources, in response to the actions of Azerbaijan, the volunteer detachments of the Syunik region of Armenia were brought to full combat readiness.
According to the Armenian military department, Baku used artillery and armored vehicles during the military confrontation. Videos showing the operation of artillery installations of the Azerbaijani Armed Forces have been circulated on social networks.
At the same time, the Ministry of Defense of Armenia reported the loss of two military posts, the death of one serviceman and the capture of 13 soldiers of the Armenian army by the Azerbaijanis, including contract soldiers and conscripts. Communication with another 24 servicemen was lost. In turn, Azerbaijan reports the death of 7 and injury of 10 military personnel.
The Armenian side also published footage of the destruction of the sabotage group of the Azerbaijani Armed Forces with adjustable ammunition.
With the mediation of Moscow, an armistice was reached between the warring parties.
Earlier, the Ministry of Defense of Armenia published data on the large losses of the Azerbaijani army in manpower, as well as on the destruction and incapacitation of dozens of armored vehicles.