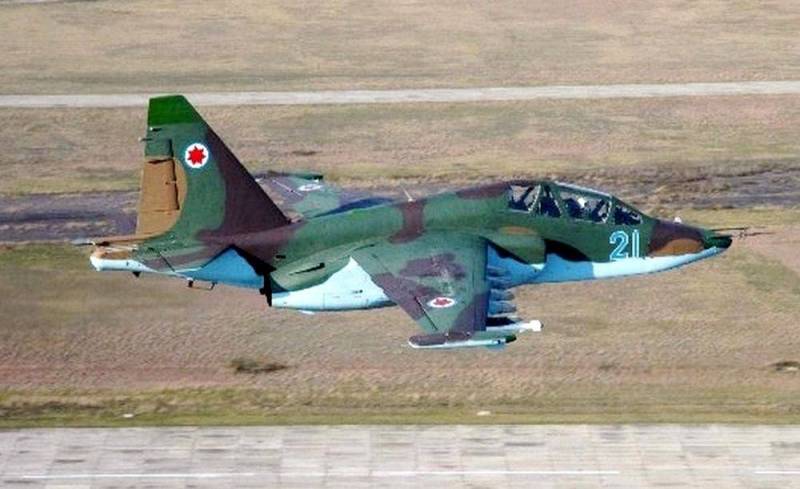 In social networks and the media, controversy has flared up that the Turkish army can get into service with 50 modernized Su-25 attack aircraft, moreover, Tbilisi will build them for Ankara. At the same time, the sources indicated both the positive aspects of the mentioned idea and the negative ones.
Proponents of the idea point out directly that the improved versions of the Soviet Su-25 are the best examples of manned attack aircraft in the world today. In addition, the United States refused to sell its A-10 Thunderbolt II attack aircraft to its NATO ally, which angered Turkey, whose leadership has repeatedly said that it does not matter who to buy weapons from to strengthen the country's defenses.
They recalled that Georgia was able to
to carry out
modernization of the Su-25 at its disposal at the Tbilisi Aviation Plant (TAM), which at one time produced about 900 units of similar aircraft of different versions, although many skeptics considered this impossible. In addition, the Turks already have a positive experience of military-technical cooperation with the Georgians - at the end of 2020, Ankara provided Tbilisi with a grant of 100 million lira ($ 17,5 million) for the purchase of military goods and services, as well as the renovation of the airfield in Marneuli (at the border Georgia, Armenia and Azerbaijan).
The arguments of the opponents of the idea are no less numerous. They drew attention to the fact that Turkey's military doctrine presupposes the use of a wide range of drones, which are produced by the Turkish military-industrial complex, as an assault aircraft, as well as ammunition for them. Experts have no doubt that the modernized Su-25 are excellent aircraft, but they are outdated, their cost and maintenance are more expensive, casualties are possible and attack aircraft will be produced in another country, which is bad for the Turkish defense industry.
Moreover, one can only talk about the purchase of new aircraft, and not repaired by the "cannibalism" method or modernized with the participation of firms from Israel. Moscow will not provide the components to Tbilisi, and Ankara certainly does not need such "products", even if the issue of using Turkish ammunition is resolved. At the same time, modern Turkish drones have proven themselves well, participating in conflicts in Syria, Libya and especially in Nagorno-Karabakh, and now they
lit up
also in the Donbass. Therefore, it is impractical to rebuild the military aviation component.
There are no official comments on this discussion from the Russian, Turkish and Georgian sides.