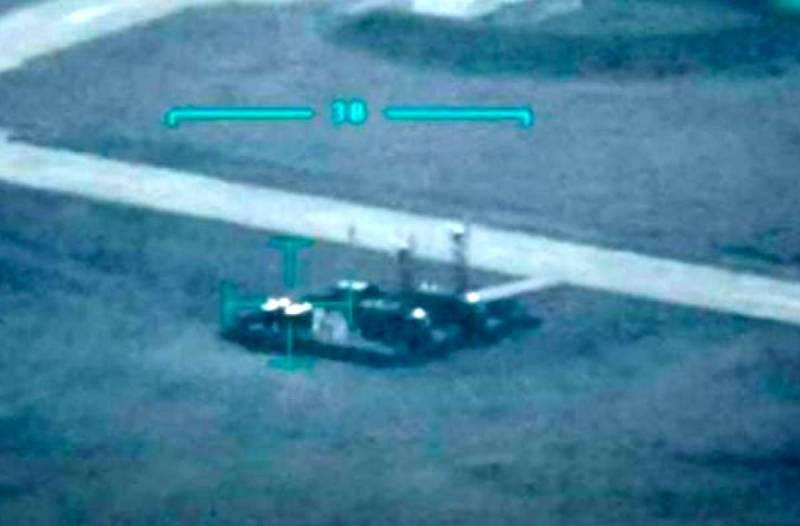 On October 26, reports began to arrive from the south of the DPR (Mariupol direction) that the Armed Forces of Ukraine took control of the last "gray zone" on the front line - the village of Novomaryevka in the Telmanovskiy district, which was a neutral territory. The Ukrainian military entered the village, hung out the flag of Ukraine and began to roam the homes of local residents.
Attempts to advance were made by the Ukrainian military in other places, firing at the positions of the NM DNR and adjacent villages. Local battles began there.
Moreover, the Ukrainian military does not even hide, moreover, they themselves confirm that they are violating the ceasefire. For example, they posted on the Internet a record showing how a Turkish-made Bayraktar TB2 attack drone of the Armed Forces of Ukraine destroys an NM DNR howitzer near the village of Granitnoye in the Telmanovsky district. At the same time, Ukrainian propagandists "patriotically" write on social networks that the order for the first combat use of these UAVs in Donbas was personally given by the Commander-in-Chief of the Armed Forces of Ukraine, Lieutenant General Valery Zaluzhny.
The Ukrainian side informed that on the evening of October 25, units of the Armed Forces of Ukraine "liberated" the village of Staromaryevka in the Donetsk region. This settlement is located near the aforementioned village of Granitnoe across the Kalmius River. The DPR did not confirm this information, showing a video showing the transfer of NM DPR tanks towards Staromaryevka. In addition, it became known about the death of two servicemen of the 93rd brigade of the Armed Forces of Ukraine.
As for the LPR, on October 26, the village of Khoroshee came under fire from the Armed Forces of Ukraine with 122-mm shells. About 40 ammunition flew in from the area of ​​the Crimean settlement.