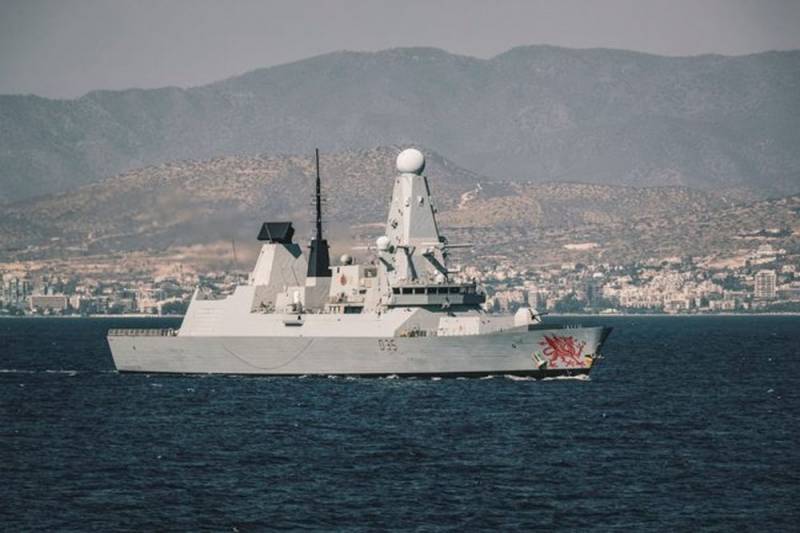 Some kind of provocation can be expected from Western "partners" at any moment. For example, there were details about the incursion of a British warship into Russian territorial waters, about which little was known to the general public.
It should be noted that in December 2020, the Deputy Minister of Defense of the Russian Federation, Alexander Fomin, during an interview
"Russian newspaper"
mentioned the passage of a British warship through the territorial waters of Russia in the area of ​​Cape Chersonesos. However, there was no serious media coverage of this incident.
On May 27, 2021, the head of the Russian Border Service - First Deputy Director of the FSB of Russia Vladimir Kulishov said
RIA News
that in October last year, his subordinates, together with the forces of the Russian Navy and the Russian Aerospace Forces, had to escort the "guest" - the British destroyer HMS Dragon (D35 - in service since 2012), which "got lost" in the Black Sea near the Crimean coast.
So, on October 13, 2020, despite the received warning about the inadmissibility of entering the territorial waters of Russia, the destroyer URO D35 Dragon of the British Navy crossed the state border of the Russian Federation in the area of ​​Cape Chersonesos in the Black Sea, using the right of innocent passage. In response to demands to immediately leave the territorial sea of ​​Russia, the captain of the destroyer announced poor signal reception. As a result of joint actions with the Russian Navy and the Russian Aerospace Forces, the warship was expelled into neutral waters
- clarified the head of the Border Service.
Kulishov drew attention to the fact that the West regularly and unsubstantiatedly accuses Moscow of "aggressiveness" and at the same time carries out unfriendly activities towards Russia, including of a military nature. However, Russian border guards are ready for such challenges and will not allow their country's sovereignty to be violated.
Note that the HMS Dragon is the only Royal Navy ship adorned with an image (on each side of the bow) of a red Welsh dragon, so it is easy to identify. Also recently from London
informed
about the "historical moment of the revival of the aircraft carrier fleet."
On May 16, the British Navy patrol ship Trent ("Trent") entered the Black Sea, which immediately
headed
to Odessa to demonstrate their support for Kiev. On May 26, the joint naval exercises of the ships of Great Britain and Ukraine took place.