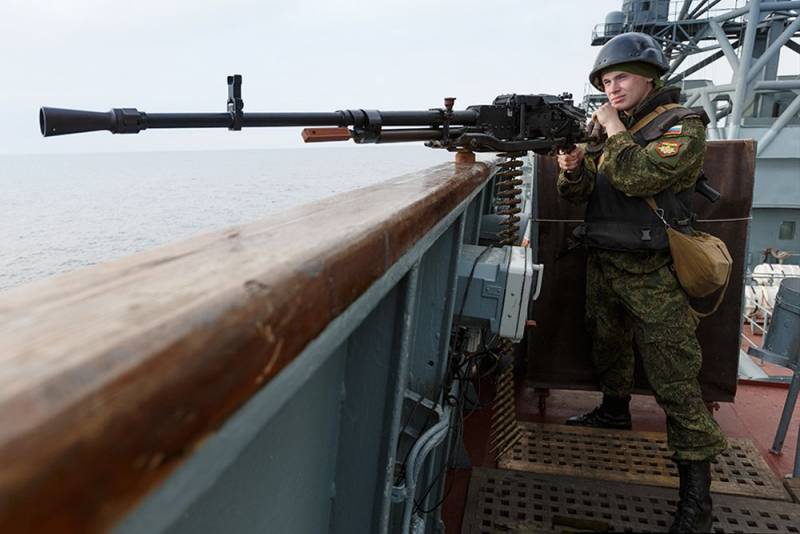 The African state of Sudan has suspended the agreement with Moscow on
the creation
bases of the Russian Navy on the territory of a country with access to the Red Sea. This was announced by the Arab TV channel "Al-Arabiya" from the UAE, citing its sources.
Sudan freezes the agreement <...> that was signed with the previous regime. <…> Suspended any new Russian military expansion at the Flamingo naval base
- said in the material.
It is clarified that the signed document was suspended until it was approved by the current parliament, the Sudanese Sovereign Council (acting as head of state) and the country's government.
It should be noted that Sudanese Foreign Ministry spokesman Al Mansour Bulad said
RIA News"
that the Foreign Ministry does not yet have an official confirmation of the above. In addition, there is no such information in the Sudanese media either.
The information about the "freezing" of the said agreement was confirmed on April 28, 2021 by the American agency Bloomberg. At the same time, the ex-commander of the Russian Black Sea Fleet, Admiral Vladimir Komoedov, suggested in an interview with
"Interfax"
that Sudan may have made a similar decision under US pressure. In his opinion, Washington is extremely not interested in increasing Moscow's naval presence in this part of the planet, which was lost after the collapse of the USSR.
In Soviet times, we did it very well. But a holy place is never empty. Everything filled up instantly. Now it is very difficult for us to regain our positions in order to maintain parity and protect our interests.
- explained Komoedov.
Note that the signing of an agreement between Russia and Sudan on the creation of a logistics center for the Russian Navy on the territory of an African country took place in December 2020. In April 2019, a coup d'etat was carried out in Sudan. As a result, President Omar al-Bashir, who had been in power for almost 30 years, was removed from office by the military during mass protests. Therefore, the comparison with the "old regime" mentioned in the Arab media looks strange.
Now Russia has only one naval base abroad - in the Syrian port of Tartus. Moreover, in March of this year
took place
visit to Port Sudan of the American destroyer Winston Churchill.