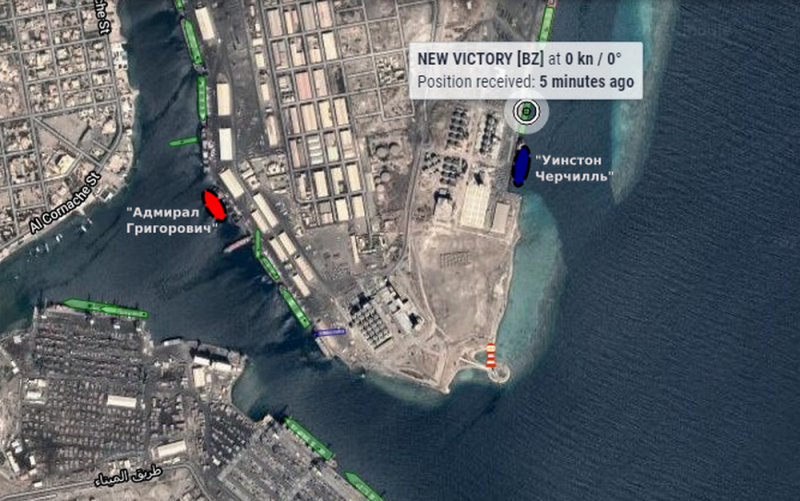 Port Sudan is simultaneously home to the warships of the Russian Navy and the United States Navy - the Black Sea Fleet frigate Admiral Grigorovich and the destroyer Winston Churchill, respectively.
The frigate and the destroyer are located at some distance from each other - they are separated by a distance of about one kilometer. The sailors of the two countries do not see each other from their ships, since there are numerous port facilities and buildings between them. "Admiral Grigorovich" stands near the inner pier of Port Sudan, and "Winston Churchill" - at the outer one, which is very symbolic.
At the end of last year, the Russians agreed with their Sudanese partners to build a logistics center in this African country, while the Americans are only testing the ground for cooperation of this kind with Khartoum. The Russian-Sudanese agreement is designed for 25 years and provides for the presence of up to three hundred military personnel in the port, as well as the basing of four ships in the port, including those equipped with nuclear power plants. The object will be included in the jurisdiction of the Russian Federation.
In response, the Russians will provide Sudan with data on the underwater, surface, air and hydrometeorological conditions in the Red Sea, help in construction work on the pier and assist in the formation of the country's armed forces.