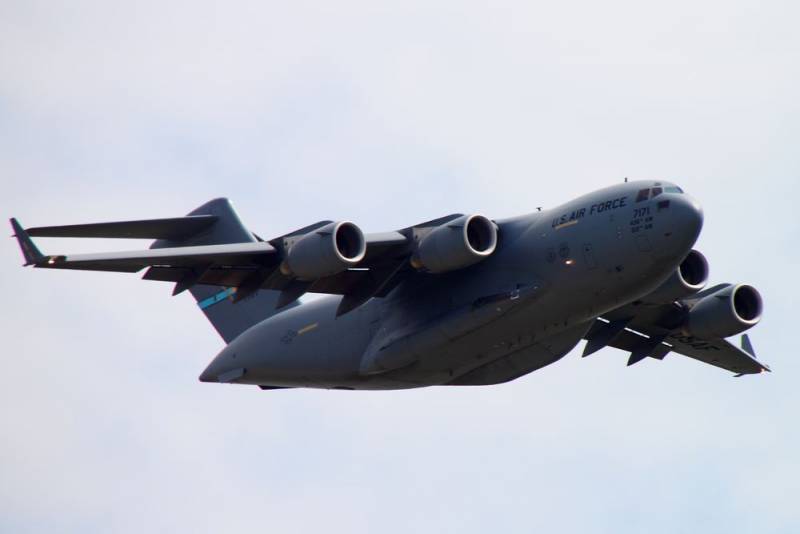 The planes of NATO countries continue to arrive on the territory of Ukraine one after another. Over the past three days, at least three military transport aircraft of the Air Forces of the USA, Great Britain and Canada have landed in the "Square", as reported on April 22, 2021 by the IA "Interfax-Ukraine", citing information from Western monitoring resources.
The agency reported that the American aircraft Lockheed C-130J Hercules flew to Kiev from a military base in the city of Stuttgart (Germany), where the headquarters of the command of the US armed forces in Europe is located. Behind him, the British BAe 146-200 flew to the Ukrainian capital. After that, in Lviv, after a transatlantic flight, a Canadian board Boeing C-17 Globemaster III landed.
At the same time, data appeared on the Web that recently an aircraft of the American airline Omni Air International flew to Lviv, which provides charter services to the US Department of Defense. We remind you that 30 km from this city is the Yavoriv military training ground, where NATO instructors train the soldiers of the Armed Forces of Ukraine.
Note that for the period from 2 to 12 April to Ukraine
arrived
at least six NATO aircraft (USA and Turkey), the contents of which can only be guessed at. But
doubt
in the military nature of the cargo is not exactly necessary.