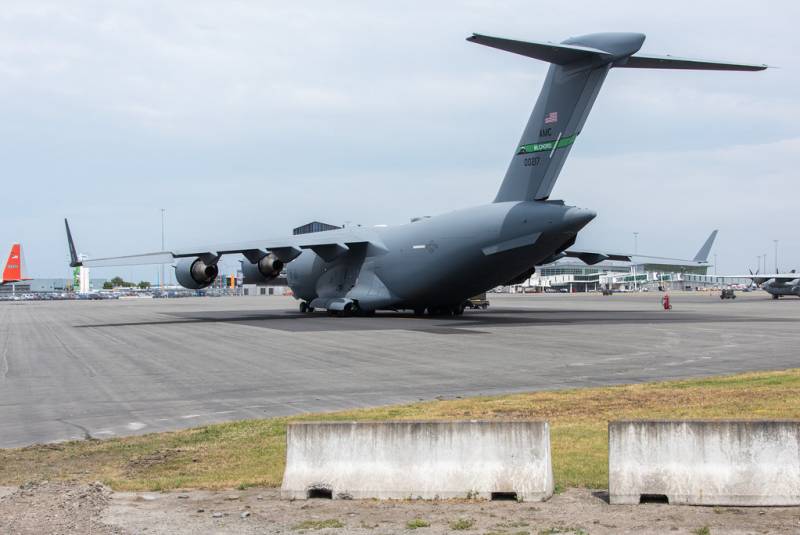 The world media became aware of the pulling of Russian armored vehicles to Crimea, which caused some concern in Kiev and Washington. Volodymyr Zelenskiy believes that this behavior of Moscow is similar to "muscle play". Meanwhile, the Pentagon had previously assured the Ukrainian partners that in the event of "Russian aggression" they would not be left alone with Moscow and would provide the necessary assistance. Apparently, NATO has already started sending military supplies to Ukraine.
So, in the south of Ukraine on Sunday April 4, a heavy transport aircraft C-17A Globemaster III of the American Air Force landed. The aircraft with an unknown cargo arrived from the Spanish airbase Moron de la Frontera.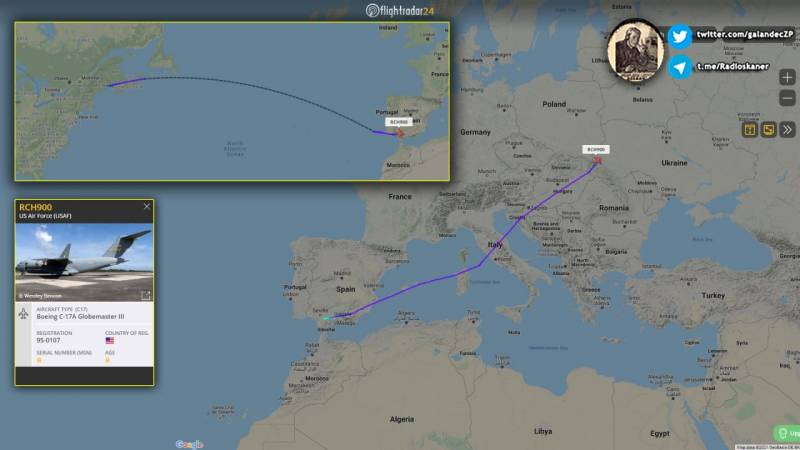 Following, a few hours later, another C-17A made a flight to Ukraine from the German Ramstein airbase.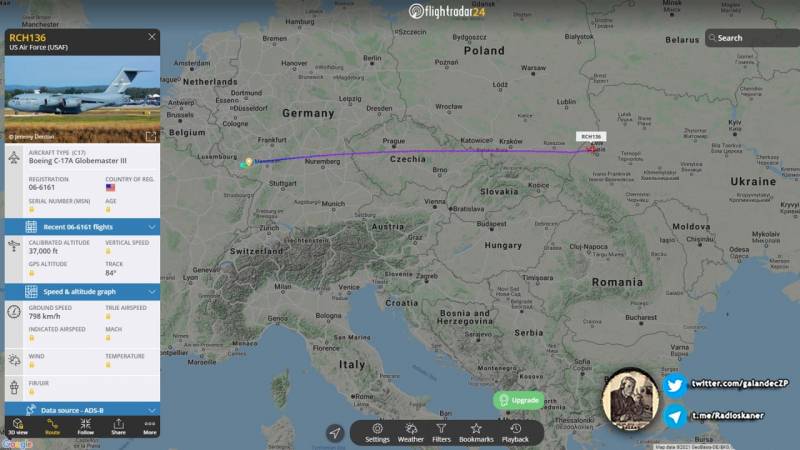 In addition, a military transport aircraft of the Turkish Air Force has landed on the territory of Ukraine, which is very indicative of the main role of Turkey in the Rapid Deployment Forces of the North Atlantic Alliance. It is likely that at a recent meeting of the NATO Council a decision was made to deploy a high-readiness Turkish Joint Forces in Ukraine.
Earlier, the United States promised military assistance to Kiev in the event of an escalation of tensions on the Russian-Ukrainian border. The head of the United States military department, Lloyd Austin, assured his Ukrainian counterpart Andrey Taran that Washington is sympathetic to Ukraine's efforts to uphold the country's territorial integrity and is ready to provide the Ukrainian Armed Forces with the necessary support.