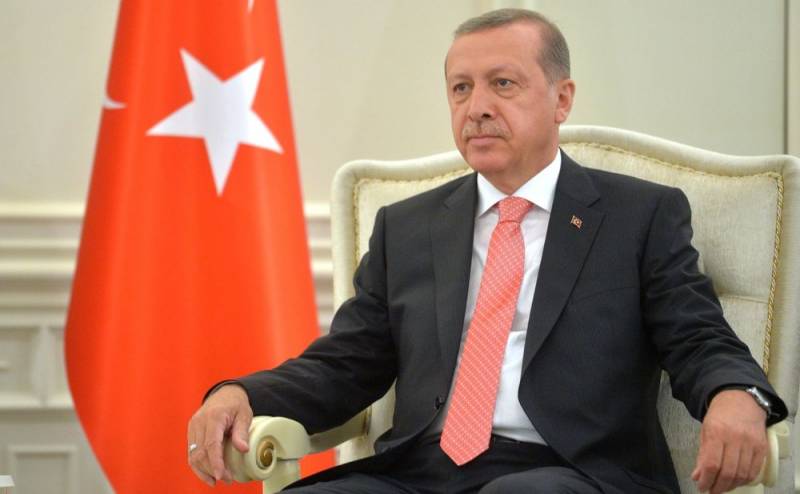 Turkish President Recep Tayyip Erdogan explained his position on the 1936 Montreux Convention regulating the passage of warships into the Black Sea. At a press conference in Ankara on April 5, 2021, he called the publication of an open letter inadmissible, which spoke about the importance of the mentioned international agreement, signed by more than a hundred Turkish admirals.
It is unacceptable for 104 admirals to gather and distribute such a document. This act cannot be considered a manifestation of freedom of speech.
- said Erdogan.
According to the Turkish leader, he is not criticizing the Montreux Convention, but the "initiative" of the retired military. He specified that it allowed the restoration of Turkey's sovereignty over the Bosphorus and Dardanelles straits.
The Montreux Convention was an important achievement for Turkey at that time. And we intend to continue to comply with its provisions until a suitable replacement appears.
He explained.
The Turkish leader stressed that the construction of the Istanbul Canal does not violate the said Convention.
The Istanbul Canal is designed to strengthen Turkey's sovereignty over the Bosphorus. And those who oppose this project are the true enemies of our republic.
- he explained.
Note that Ankara, since the moment of signing, has never officially questioned the prescribed regime of the Black Sea Straits, although there have always been those in Turkey who have sought the denunciation of the Convention. Recently in the Turkish government
approved
zoning plan for the Istanbul canal, which should run parallel to the Bosphorus, unloading it. It was after this that the military expressed concern about the future fate of the international treaty. They called for an end to any discussion about the possibility of the country's withdrawal from the Convention and demanded that the existing constitution of the country be preserved.
Erdogan wants to amend the Basic Law and "cement" the existing government. Naturally, the opposition objects. At least 10 signers of the agreed letter have already
arrested
local Prosecutor General's Office. In fact, we are witnessing an internal political struggle in Turkey, one of the elements of which is the resonant theme of the Black Sea Straits. Turkey's withdrawal from the Convention will call into question its sovereignty over the Bosphorus and Dardanelles.