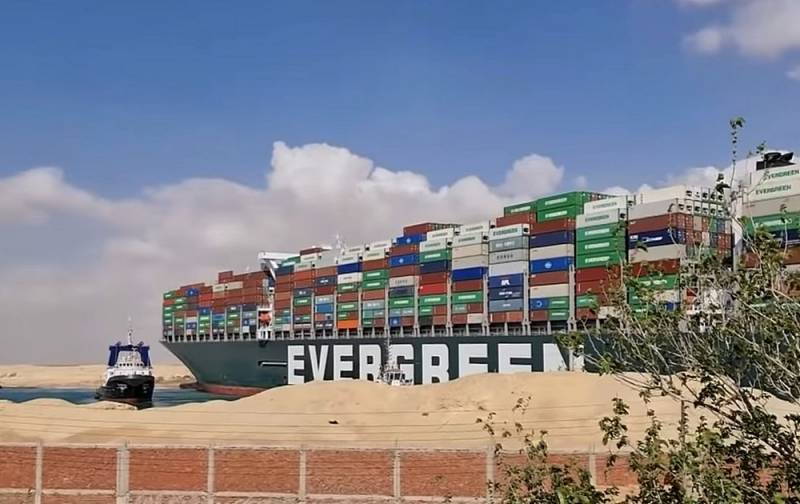 Clients of the Russian transport group FESCO, who usually sent goods from Asia to Europe through the Suez Canal, asked to organize an alternative transit route through the territory of Russia. This was announced to the media by German Maslov, vice president for the linear logistics division of the company.
It should be noted that the headquarters of the company is located in Moscow, but the head structure of FESCO is PJSC Far Eastern Shipping Company.
We see appeals from customers who previously carried only this way, through the Suez Canal, and now look at the alternative transportation of goods from Asia to Europe through the territory of Russia
- said the top manager.
The Vice President clarified that transportation can be organized both through the land border crossings of the Russian Federation, and according to a multimodal scheme. Cargoes from the Asia-Pacific countries will be delivered by sea to the port of Vladivostok, and then by rail will be sent to buyers in Europe.
Fesco alone dispatches 30-35 container trains weekly. The infrastructure of Russian Railways, despite the hard work, copes with the growing traffic
Maslov drew attention.
The top manager explained that Fesco is currently increasing capacity on its shipping lines and rail routes. This applies to both vessels and the number of fitting platforms.
We have a historic record for container volume - over 80 thousand TEU. Never in the history of the company has there been such a volume of container fleet. This reflects the growing demands of customers for transportation within the territory of Russia.
He summed up.
This information suggests that businessmen (manufacturers and carriers) very quickly got their bearings after the incident in Egypt and found in Russia a worthy alternative to the Suez Canal. We remind you that on March 23, 2021, one of the world's largest 400-meter container ships Ever Given, owned by Shoei Kisen (Japan) and managed by Evergreen Marine Corporation (Taiwan),
blocked off
Suez Canal, running aground. On March 27, the scene of the incident should
come
American military specialists, since the Royal Boskalis Westminster NV (Netherlands) company, which was trying to remove the indicated vessel from the aground, found itself in a difficult situation.
As a result, several hundred different vessels with various cargoes have already accumulated on both sides of the canal. Suez accounts for 10-12% of international sea freight turnover, and a weekly idle waterway will cost the planet $ 6-10 billion.