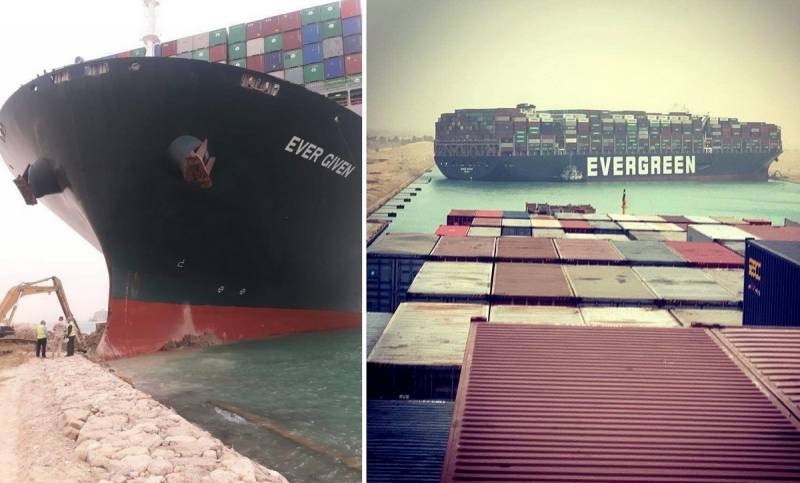 The container ship Ever Given (of the Evergreen Line company), which ran aground in the Suez Canal on Tuesday, March 23, may cause an increase in oil prices on world exchanges. For almost a whole day, the tugs have been unable to move the giant ship. About a hundred ships were stuck inside the canal and in the immediate vicinity of it.
The length of the cargo ship that blocked the international sea route is 400 meters. He was going with a cargo from the PRC to the Netherlands. High winds caused the ship to deviate off course and run aground, according to Bloomberg from Taiwan-based container ship charter firm Evergreen Line.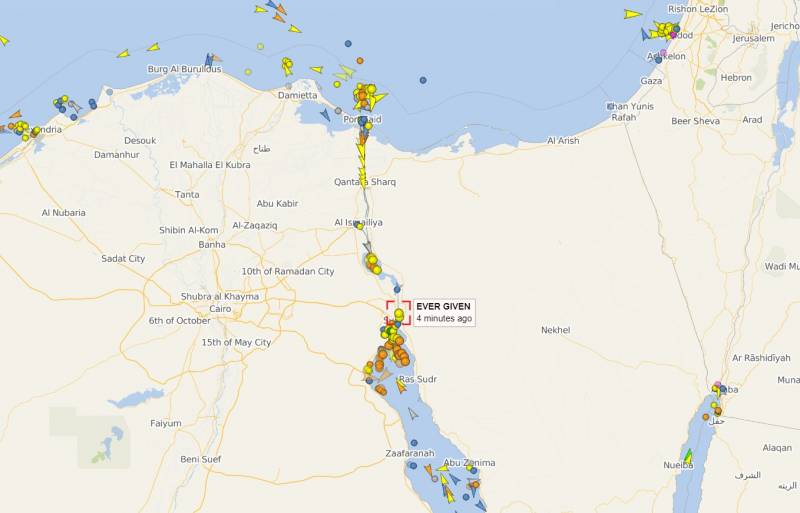 It is noted that from the side of the Red Sea, about a hundred ships are expected to pass through the canal, in the waters of the Mediterranean Sea - about three dozen ships, and about the same is in the Suez Canal itself. Most of the ships caught in the traffic jam are oil tankers.
The Suez Canal is 193 kilometers long. Every year 12 percent of the world's transportation of goods, a tenth of oil and 8 percent of liquefied gas pass through it.
It is obvious that if the situation with the container ship is not resolved in the coming days, there may be a shortage on the oil market, which in turn will affect the quotes. If the process of removing the ship from the aground drags on for a week or more, an explosive rise in crude oil prices can be expected.